Who is Chuck D?
Carlton Douglas Ridenhour, better known by his stage name Chuck D is an American rapper, lyricist, and hip-hop star. Gaining popularity in the 1980s, D ruled the American hip-hop industry for over three decades. He got 12 among the Top 50 Hip-Hop Lyricists of All Time by the web magazine The Source. D was nominated for six Grammy Awards for his contribution to hip-hop but has yet to win one. The rapper received a Lifetime Achievement Award in the 63rd Annual Grammy Awards in 2020.
D has achieved miles in solo composition and his and Flavor Flav's founding hip-hop group Public Enemy. For their song 911 Is a Joke, Public Enemy was nominated for the Soul Train Award in 1991. D was nominated for the Emmy award in the category of Outstanding Music Composition in 2007. The musician was also a member of the rap supergroup Prophets of Rage, founded in 2016. D was also a part of the hip-hop production group The Bomb Squad.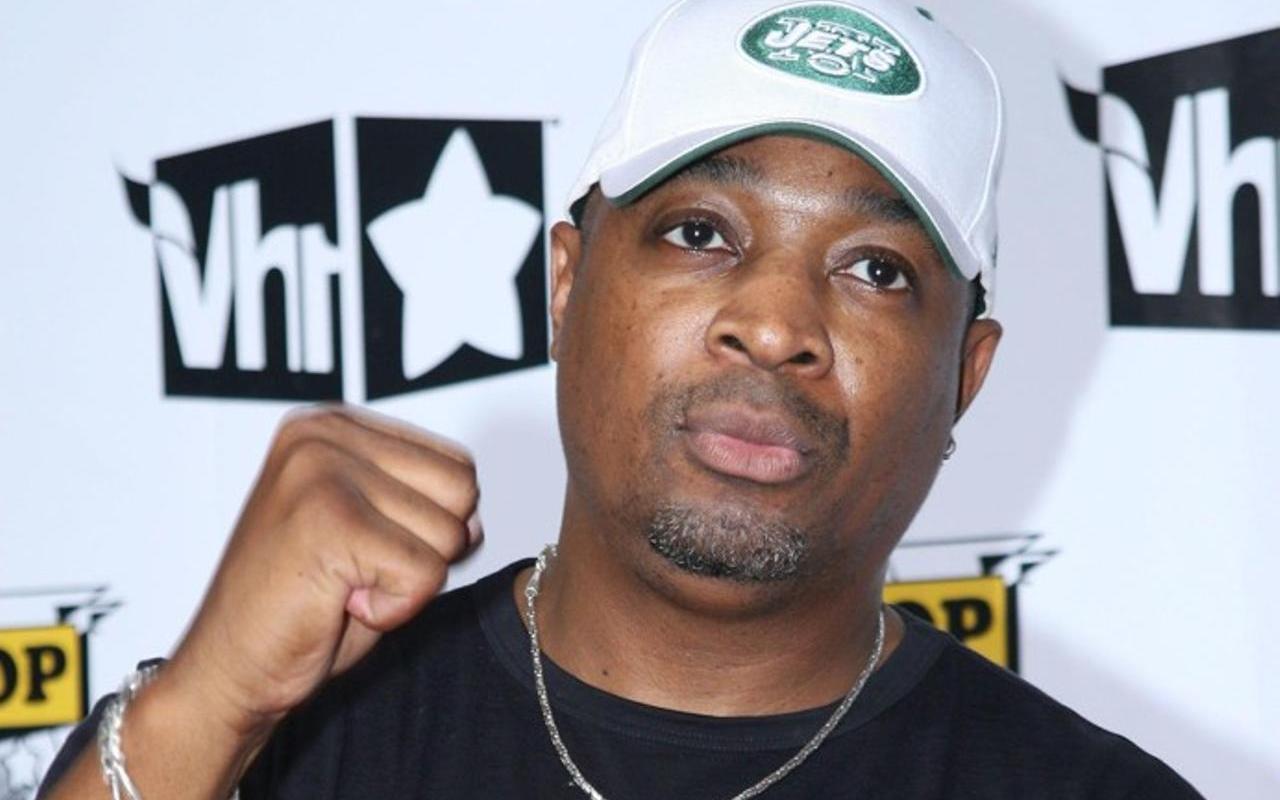 Quick Bio
| | |
| --- | --- |
| Birth Name | Carlton Douglas Ridenhour |
| Birth Date | August 1, 1960 (Age 61) |
| Birth Place | New York City, USA |
| Birth Sign | Leo |
| Gender | Male |
| Other Names | Chuck D, Carl Ryder, Mistachuck, The Hard Rhymer, The Rhyme Animal |
| Parent(s) | Lorenzo Ridenhour, Judy Ridenhour |
| Sibling(s) | Eric Ridenhour |
| High School | W. Tresper Clarke High School |
| College | Adelphi University |
| Education | Graduate |
| Profession | Rapper, Lyricist |
| Active Years | 1984–present |
| Country | United States of America |
| Nationality | American |
| Height | 5 feet 9 inches |
| Weight | 75 kg |
| Eye color | Dark brown |
| Hair color | Bald |
| Sexual Orientation | Straight |
| Relationship | Married |
| Spouse(s) | Gaye Theresa Johnson |
| Children | Two children |
| Tattoos | Yes |
| Social Media Handles | Twitter |
| Net worth | $15 million |
Career
Why is Chuck D famous?
Chuck D is regarded as one of the best rappers of all time in America. The artist is mainly known for his involvement with the rap group Public Enemy with Flavor Flav. The duo formed the group in 1985. Their first studio album titled Yo! Bum Rush the Show was released in 1987. It became a hit in no time and ultimately caused the release of the second album of the hip hop group titled It Takes a Nation of Millions to Hold Us Back in the following year. Public Enemy is known for its influential rap as well as political hip hop. The duo was loved as well as supported by the public. In 1990, Public Enemy released its third album, Fear of a Black Planet. The duo of Chuck D Favor got several recognitions by institutions.

Their stage performances received a heavy crowd who were fans of the group. The other popular albums of the group were Apocalypse 91… The Enemy Strikes Black was released in 1991; Muse Sick-n-Hour Mess Age came in 1994, He Got Game in 1998, There's a Poison Goin' On in 1999. Chuck D has a successful solo career too. His solo album, Autobiography of Mistachuck, came in 1996. It was ranked 190 on the Billboard 200 chart. His album Black in Man came out in 2014. Chuck D released his next album, Celebration of Ignorance, in 2019. He has also featured in other artists' albums. Chuck D was involved in two duets in Meat Loaf's album, Hell in a Handbasket.
Personal Information
Did Chuck D attend college?
Chuck D graduated from Adelphi University. Apart from this, he attended W. Tresper Clarke High School. Chuck D is a 61 years old rapper born on August 1, 1960, in New York City, USA. He is 5.9 feet tall and has a bodyweight of 75 kg. The rapper's parents are Lorenzo Ridenhour, Judy Ridenhour. He has dark brown eyes and is bald.
Relationship
Is Chuck D single?
He is married to Gaye Theresa Johnson. The couple leads a happy marital life and is blessed with two children though their names are unknown.
Net worth
How much does Chuck D earn?
His net worth is 15 million US dollars.
Trivia
Chuck D is the leader founder of the rap group Public Enemy.

He is 61 years old.

His birth sign is Leo.
View this post on Instagram
People Also Search For Sheff G and Bryson Tiller