Juicy J is an American rapper, songwriter, record producer, and also record executive. Quickly have a look at this article to know more about him!
Who is Juicy J?
Juicy J is an American rapper. He is also a record producer, songwriter and record executive. His full name is Jordan Michael Houston III is popularly known as Juicy J. Three6Mafia saw him as one of its founding members. With the group's single Its Hard Out Here for a Pimp, J won an Acadamy Award. He won the award under the category of the best original song. He also starred in Katy Perry's popular work "Dark Horse".
Together with production partner DJ Paul, Juicy J played an important role in the South's rise to prominence within the once East and West Coast dominated rap industry. Most of his music deals in southern raps and is extremely popular in the entire nation. Juicy J won the 'Academy Award for Best Original Song' for 'It's Hard out Here for a Pimp.' Juicy J earned a lot of fame after two of his albums earned triple-platinum certificates.
Juicy started the group in 1991 along with Lord Infamous and DJ Paul. The group got signed with Prophet Records and released their album 'Mystic Stylz'. Apart from his collaborative efforts, Juicy has done several solo albums that dominated the American rap hip*hop community, most of the eastern and western rappers.
He has won awards in many categories at the World Music Awards. He has also been honoured with the Academy Award for the Original Song in a movie category.
Quick Bio
Name

Jordan Michael Houston III, Juicy J

Born

April 5, 1975

Gender

Male

Profession

Rapper, Record Producer, Songwriter, Record Executive

Birth Sign

Aries

Country

America

Nationality

American

Profile
Instagram
Ethnicity

Black

Height

6 feet

183cm

1.83m

Weight

81kg

179lbs

Hair Color

Black

Eye Color

Dark Brown

Father

Unknown

Mother

Unknown

Spouse

Regina Perera

Children

Kamai Huston

Net Worth

$25 million
Career
What is Juicy J famous for?
Juicy J started his career as a rapper and music creator along with DJ Paul. They initially made music by tapping feet and managed to convince the other rappers of their area to join them. Together all of them created the group 'Triple 6 Mafia' in 1991. He celebrates his birthday on 5

th

April. He was born in 1975 in Memphis, Tennesse, US. He was committed to music since the beginning. His idol was Al Bell. Al Bell is also one of the holders of Stax Records. Juicy spent time reading about the music industry, marketing, royalty, and publishing; he wrote

Slob on my Knob

when he was in his 11

th

grade.

J parted his ways from Three 6 Mafia and focused on his solo career. He was often seen collaborating with artists like Wiz Khalifa. He released his chart-topping lead single

Brandz A Make Her dance

of his third album,

Stay Trippy.

This album also showed his interest in working with various artists like Jay-Z, Nas and Dr Dre. The album was on No.4 for the first time on Billbord200. It had other singles like

Show Out

and

Bounced it.

His concert tour

Never Sober

had the support of Project Pat and Travis Scott on decided dates. He won several awards like Acadamy Awards, American Music Awards, MTV Europe Music Awards, and was nominated for several others like the Grammys.

He released his second album in 2009 titled 'Hustle Till I Die.' In 2013, his third album called 'Stay Trippy' came out. His fourth album, named 'Rubba Band Business,' came out in 2017. Juicy J became one of the best and most popular Southern rappers in the American music industry with all these releases.

He received two nominations for his other efforts, in the categories of best song and best video.
Personal Information
What is the height and weight of Juicy J?
He is 45 years old has a height of 6 feet. His weight is said to be around 81kgs.

He has short black hair and his eyes are also black.

His zodiac sign is Aries.

Also, read about Brenda Song.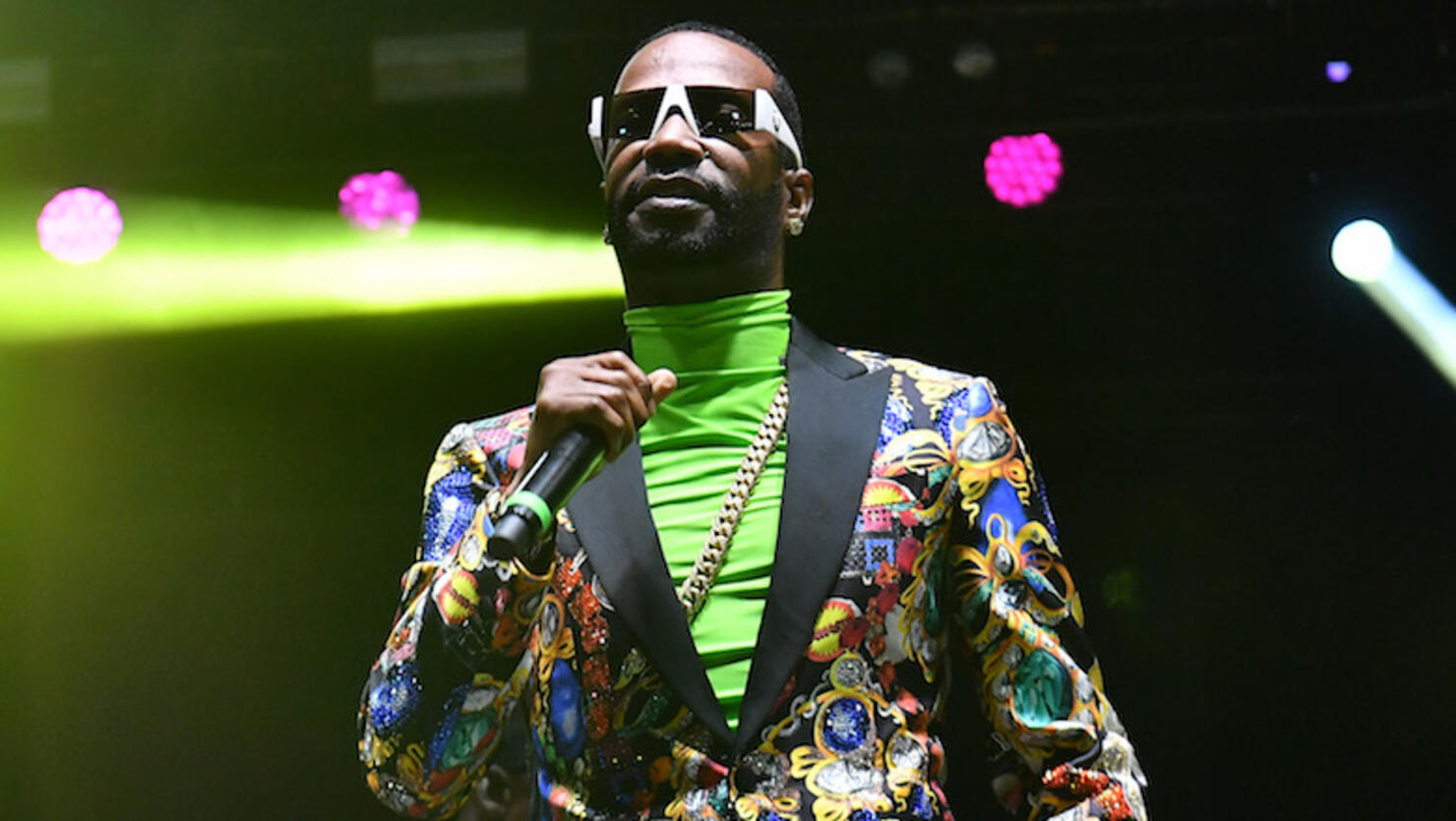 Relationship
Jordan Michael Houston III married Regina

Perera in July 2016. Perera was his long time girlfriend. After two years of their wedding, the duo gave birth to a baby girl Kamai Huston in February 2018.
Net Worth
The 45-year-old American

rapper, record producer, songwriter and record executive's

net worth is about $25 million. Juicy J's property in California costs about $2 Million. The property is said to have a living space of 5,610 square feet.
Trivia
Jordan Michael Houston III, also called Juicy J, was born on April 5, 1975, in Memphis, Tennessee.

He struggled extremely hard to become a successful rapper.

Initially, he collaborated with rapper DJ Paul, created music, and a band called Three 6 Mafia.

Later on, after attaining much success, they continued with their career individually.

Together with other rappers and individually, Juicy J is the recipient of many awards in the American industry.

His style is mainly inclined to Southern hip hop.

He is rumoured to be married to Regina Perera.

His net worth is $25 million.

Juicy J's older brother

Patrick Earl Houston famous as Project Pat, is also a rapper, and the siblings are often seen collaborating.

He is prominently known for being a founding element of the band

Three 6 Mafia

and Lord Infamous, Gangsta Boo, DJ Paul and Koopsta Knicca.

Music Stylez

was the band's debut album and has been successful with all 6 albums.

He has been seen excelling in his genre Hip–Pop throughout his career.
View this post on Instagram
People Also Search For Vince Neil and Cody Ko