Who is Billy Corgan?
William Patric Corgan, famous as Billy Corgan, is an American songwriter, singer, musician and professional wrestling promoter. He is popular as Smashing Pumpkins only permanent member, primary songwriter, lead singer and guitarist. He is presently the promoter and owner of NWA, i.e., the National Wrestling Alliance.
Billy Corgan formed The Smashing Pumpkins with guitarist James Iha in 1987 after meeting in a record store. They soon enlisted bassist D'arcy Wretzky after arguing with her at a show and later drummer Jimmy Chamberlin.
A multi-faceted personality, he is a poet, producer, and professional wrestling magnate as well. Corgan had a difficult childhood as his parents divorced when he was young, and he suffered abuse at the hands of his stepmother. He sought solace in music and eventually went on to form 'The Smashing Pumpkins'. His band made their debut with their album 'Gish', which Corgan has described as an album about spiritual ascension. It was met with positive reviews.

Quick Bio
Name

Billy Corgan

Born

March 17, 1967

Gender

Male

Profession

Songwriter, Singer, Musician,

Professional Wrestling Promote

Birth sign

Pisces

Country

Chicago, Illinois, US

Nationality

American

Religion

Christianity

Ethnicity

Irish

Height

190 cm

6 ft 3 in

Weight

84 kg

Eye Color

Blue

Hair Color

Bald

Father

William Corgan Sr.

Mother

Martha Louis Maes Corgan Lutz

Spouse

Chris Fabian

Children

Augustus Juppiter Corgan, Philomena Clementine Corgan

Sexual Orientation

Straight

Profile
Instagram
Career
Corgan with guitarist James Iha formed the band Smashing Pumpkins in 1988. The band recorded Gish its debut album, which did extremely well. Virgin record then released the second studio album of Smashing Pumpkins, which was a multi-platinum hit. The band quickly gained fame with its huge sales of albums and nationwide tours, but the band broke up in 2000.

In 2001 Billy Corgan formed another band Zwan with Matt Sweeney, but the band did not last long and broke up in September 2003.

In 2004, Billy Corgan, on his website, started writing auto-biographical posts blaming and criticizing all his former band's mates for the breakups. Later that year, Corgan published his book of poems, Blinking with Fists on New York Times Best Seller List. He also started his solo musical career in the same year.

In 2005 Smashing Pumpkin's also reunited, and the band's new album in 2007, Zeitgeist, was No.2 on Billboards for the first time. Monuments To Elegy, the tenth studio album of the band, was recorded in 2014. Corgan also released his solo albums like The Future Embrace, Ogilala and Cotillions.

Corgan formed Resistance Co. A wrestling promotion in 2011. On May 1, 2017, Cogan accepted to purchase National Wrestling Alliance, including its trademarks, championship belts, rights and names, and in October 2017, his ownership took its effects.
Personal Information
What keeps Billy Corgan fit?
Billy Corgan is said to have a great physique with a height of 6ft and 3 inches and 84 kgs. Cogan, in the year 2013, started a pescetarian diet. And was on a gluten-free and vegan diet in 2017.

Also, read about Justin Trudeau
Relationship
In 1993 Billy Corgan married Chris Fabian. But the couple got divorced in 1995. He then dated Yelena Yemchuk but then broke up in 2004. He is also said to have dated Emily Autumn for a few months in 2005.

He then dated several artists like Jessica Simpson, Jessica Origliasso and Chloe Mendel, who also gave birth to Augustus Juppiter Corgan on 16th November 2015. His daughter Philomena Clementine Corgan was born on 2nd October 2018.
Net Worth
Billy Corgan's estimated net worth is about $60 Million.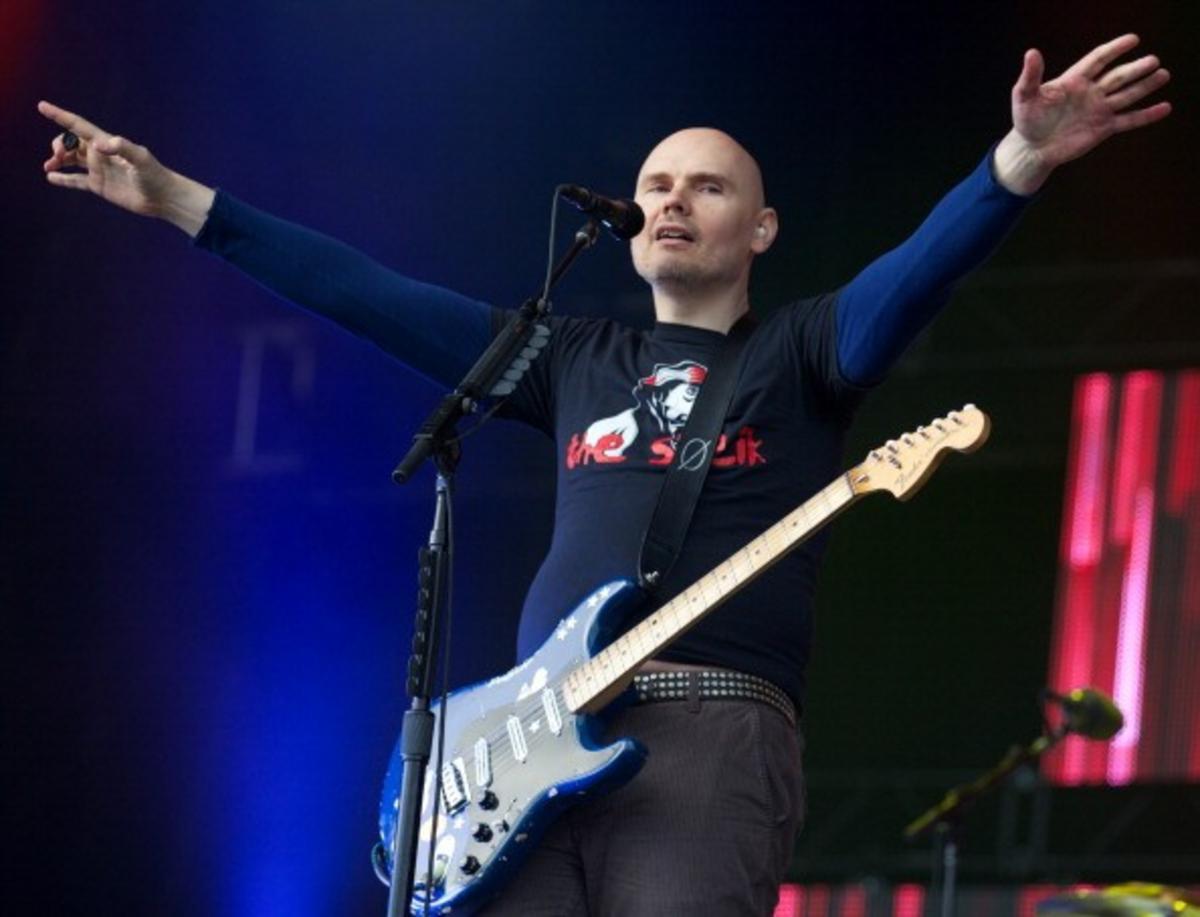 Trivia
Corgan did not have an easy childhood and has spoken about his struggle with depression, anxiety and suicidal ideations.

His song For Martha from the album Adore was written in the memory of his late mother.

Corgan has collaborated with several artists like The frogs, Catherine, and Ric Ocasek in his musical career.
People Also Search For Tamar Braxton and Redman