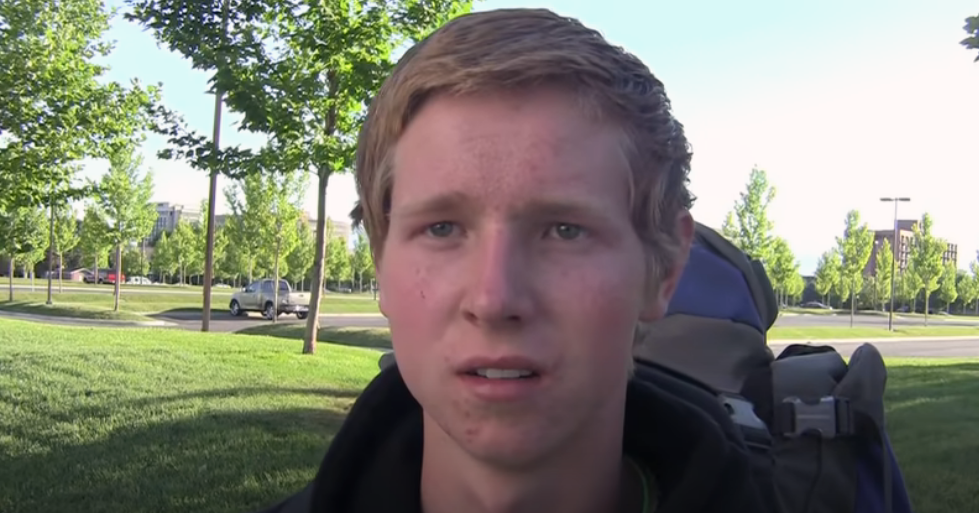 In 2010, An Interview video of Sergei Petrove posted by the YouTube channel Invisible People became viral which has over 7 million views 10 years later. Most of the viewers wanted a Sergei Petrove Update.
So here you go:
Sergei Petrove was in Salt Lake City, Utah when he was interviewed. He had recently come from a wilderness program for troubled youth in Duchesne, UT. As per the video, his mother had kicked him telling him that you are own your once you turn 18.
On 23 July 2010, Petrove turned 18 and that was his first day of being homeless on his birthday. Furthermore, he told the interviewer that he wanted to make it back to California to finish his high school education. When asked about his wish, Petrove told the interviewer that he wanted to find his dad if he was still alive.
The video shattered many hearts as a young man on his birthday went homeless and was lost.
You might be interested to know about BI Phakathi who is popular for helping homeless and needy people without revealing his identity.
View this post on Instagram
It's been 10 years since the interview was taken. Many people have seen the 2010 video recently and wanted an update on Sergei Petrove story. People are curious to know Where is Sergei Petrove and how is he doing? Did he make it out to California and whether he completed his high school or not?
Well, we are going to share everything about him. So. Continue reading.
Sergei Petrove is 28 years now as of 2020 and he is living in California. According to some comments, he walked all the way from Salt Lake City to California on foot. Moreover, Petrove also graduated from high school in 2012.
According to our research, Sergei is no longer homeless and doing well in his life. He looks fit and healthy as seen on his Instagram account. He has over 5.2k followers on his Instagram handle, sergethesplurge.
View this post on Instagram
Many viewers of the video are happy to see him fit and fine 10 years later. People have also expressed their happiness in the comments of his Instagram posts.