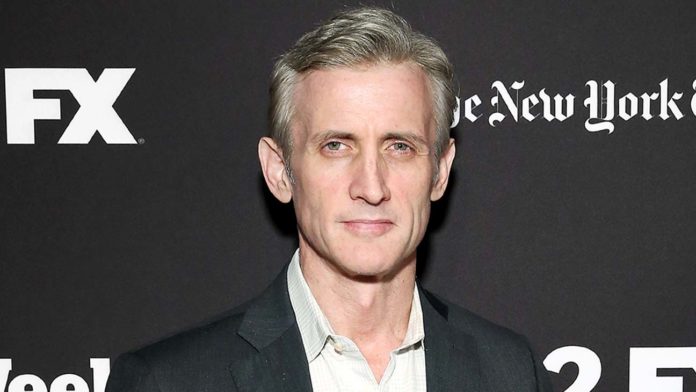 Dan Abrams is a prominent TV host, entrepreneur, author, news commentator. He wrote the book titled Lincoln's Last Trial alongside David Fisher in 2018
Who is Dan Abrams?
Dan Abrams is a well-known name in American television who has the reputation of a TV host, commentator, entrepreneur, and author. He is the host of the show, The Dan Abrams Show: Where Politics Meets The Law, which has been telecasted on ABC News since 2019. He is the Chief executive officer of Abrams Media. Under the media house, the entrepreneur has launched several sister websites covering every sector, starting from entertainment to politics. Mediaite, LawNewz, The Mary Sue, Ambo TV, Whiskey Raiders, Gossip Cop are some of the significant outlets by Abrams. He has also worked for Court TV, NBC News, A&E, and other networks. 
Abrams has been recognised multiple times for his excellence in the media field. He is also a reputed author. Man Down was the first book by Dan Abrams. He then started writing with David Fisher and released four books- Lincoln's Last Trial released in 2018, Theodore Roosevelt for the Defense released in 2019, John Adams Under Fire in 2020, and Kennedy's Avenger came out in 2021. As a commentator, Dan has gained fame after appearing in Live PD, Court Cam, Grace vs Abrams, The Abrams Report, etc.
Quick Bio
| | |
| --- | --- |
| Birth Name | Dan Abrams |
| Birth Date | May 20, 1966 (Age 55) |
| Birth Place | Manhattan, New York, USA |
| Birth Sign | Taurus |
| Gender | Male |
| Other Names | N/A |
| Parent(s) | Floyd Abrams, Efrat Abrams |
| Sibling(s) | Ronnie Abrams |
| High School | Riverdale country school, Allen-Stevenson School |
| College | Duke University, Columbia University, Columbia Law School |
| Education | Juris Doctor |
| Profession | TV host, entrepreneur, author, news commentator |
| Active Years | The 1980s- Present |
| Country | USA |
| Nationality | American |
| Height | 5 feet 9 inches |
| Weight | 78 kg |
| Eye colour | Brown |
| Hair colour | Grey |
| Sexual Orientation | Straight |
| Relationship | In a relationship |
| Spouse(s) | Unmarried |
| Girlfriend(s) | Florinka Pesenti |
| Children | Everett Floyd Abrams |
| Tattoos | N/A |
| Social Media Handles | Instagram |
| Net worth | $30 million |
Career
What is Dan Abrams' profession?
Dan Abrams is a celebrated American journalist, TV host, entrepreneur, author, and news commentator. After earning the degree of Juris Doctor in Columbia Law School, he joined Court TV in 1994 as a reporter. Being a newcomer, Abrams showed real skills in the field of journalism. He left the job in 1997 and joined NBC News as a general assignment correspondent. Later the commentator was given the post of Chief Legal Correspondent. After two years, Abrams joined MSNBC in 2001 and hosted The Abrams Report. He worked in the NBC for 15 long years and left the firm in 2011. The correspondent joined ABC News as a co-host of Good Morning America's famous show. 

After his dedication, Abrams was named the Chief Legal Affairs Anchor in the ABC network in 2013. In 2016, he got an opportunity to run the A&E show Live PD. Abrams founded his own media firm Abrams Media in 2009 and launched the website Mediaite. The later additions to the firm include The Mary Sue, founded in 2011, prioritize women and their intelligent brains. Abrams launched LawNewz in 2016 that chiefly concentrated on news elements. Formed in 2010, Styleite revolved around fashion. For sports, Abrams launched SportsGrid in the same year. His other outlets are Ambo TV, Whiskey Raiders, Gossip Cop, Geekosystem, and The Braiser.
Personal Information
Where did Dan Abrams study?
Dan Abrams did his schooling at Allen-Stevenson School and graduated from Riverdale country school. He pursued his bachelor's degree from Duke University. Adams attended Columbia Law School under Columbia University for his Juris Doctor degree. 
Relationship
Is Dan Abrams dating someone?
Dan Abrams is straight and is in a relationship with Florinka Pesenti. The couple has not tied the knot yet, but they share a child named Everett Floyd Abrams.
Net worth
What is Dan Abrams' income?
Dan Abrams is a successful TV host and commentator. His net worth is $30 million.
Trivia
Dan Abrams is 5.9 feet tall.

He has brown eyes.

He is the founder cum CEO of Abrams Media.
View this post on Instagram
People Also Search For John Heilemann and Steve Hilton