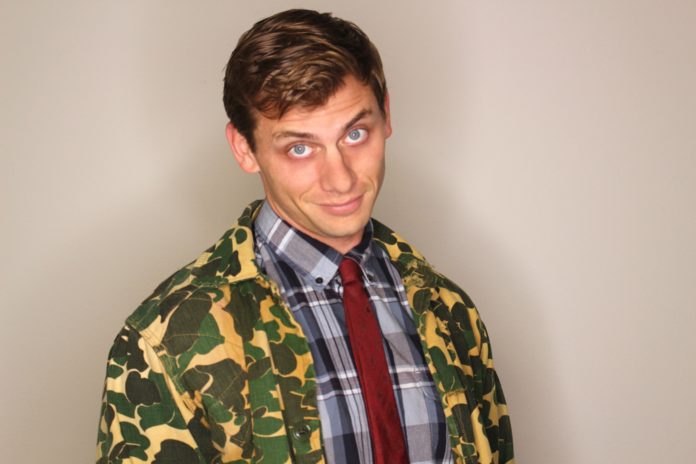 Who is Charlie Berens?
Charlie Berens has been a popular name in American entertainment as well as the media industry. He has achieved prominence as a comedian, correspondent, journalist, screenwriter, and social media star. Berens has hosted multiple TV shows so far, including entertainment, politics, and sports. He has worked with Tribune, FOX, CBS, Funny or Die, TBS Digital, Variety, MTV News, and other reputed media firms. The journalist has pursued a degree in journalism and later made his career in the same field.
He is pretty famous as a comedian too. Berens is the creator of the comedy show Manitowoc Minute and is a chief comedian. For his contribution to comedy and journalism, the personality has received several honors in his career. In 2013, he received the prestigious Emmy Award for the show The Cost of Water. The comedian is quite famous on social media too. He has 1.8 million followers on Facebook, 566 thousand followers on Instagram, 73.2 thousand followers on Twitter, and 469 thousand subscribers on Youtube.
Berens generally creates comedy content. His channel has famous personalities like Daniel Radcliffe, Fifth Harmony, Norman Reedus, and others. The journalist is distinctly known for Choose or Lose, Nightcap, You're So Money, etc.
Quick Bio
| | |
| --- | --- |
| Birth Name | Charlie Berens |
| Birth Date | April 27, 1987 (Age 34) |
| Birth Place | Wisconsin, USA |
| Birth Sign | Taurus |
| Gender | Male |
| Other Names | N/A |
| Parent(s) | N/A |
| Sibling(s) | N/A |
| High School | Marquette University High School |
| College | University of Wisconsin-Madison |
| Education | Graduated in Mass Communication and Journalism |
| Profession | Comedian, correspondent, journalist, screenwriter, and Youtuber |
| Active Years | 2007- Present |
| Country | United States of America |
| Nationality | American |
| Height | N/A |
| Weight | N/A |
| Eye color | Hazel |
| Hair color | Light brown |
| Sexual Orientation | Straight |
| Relationship | Divorced, single |
| Spouse(s) | Alex Wehrley (2015-2020) |
| Girlfriend(s) | N/A |
| Children | None |
| Tattoos | N/A |
| Social Media Handles | Facebook |
| Net worth | $1 million |
Career
What is Charlie Berens' profession?
Charlie Berens is a notable American journalist and comedian. After completing his studies in journalism, Berens started working as a writer and copy editor in The Daily Cardinal in 2006. He joined MTV in 2008. He was a part of the news show of the broadcast company, Choose or Lose. The journalist joined the production team of Herzog and Company in 2010. In the following year, he started working for OneMinuteNews as a correspondent. After working for one and a half years, Berens joined Tribune Company, winning an Emmy Award for The Cost of Water.

After that, the journalist shifted to the sports sector and joined FOX Sports as a freelance host in 2014. In the same year, he worked for CBS Sports Network. The correspondent hosted the Penske Media Corporation show titled Hollywood. In 2016, Berens joined FOX media, where he worked for more than five years. He created the comedy series Manitowoc Minute in 2017. As a Youtuber, he made a self-named channel in 2007 but was not quite active initially. Did Ed Snowden Leave His Pole Dancing Girlfriend for Nothing? is his first video uploaded in 2013. Midwest Voice Translator is his most popular video with 2.4 million views.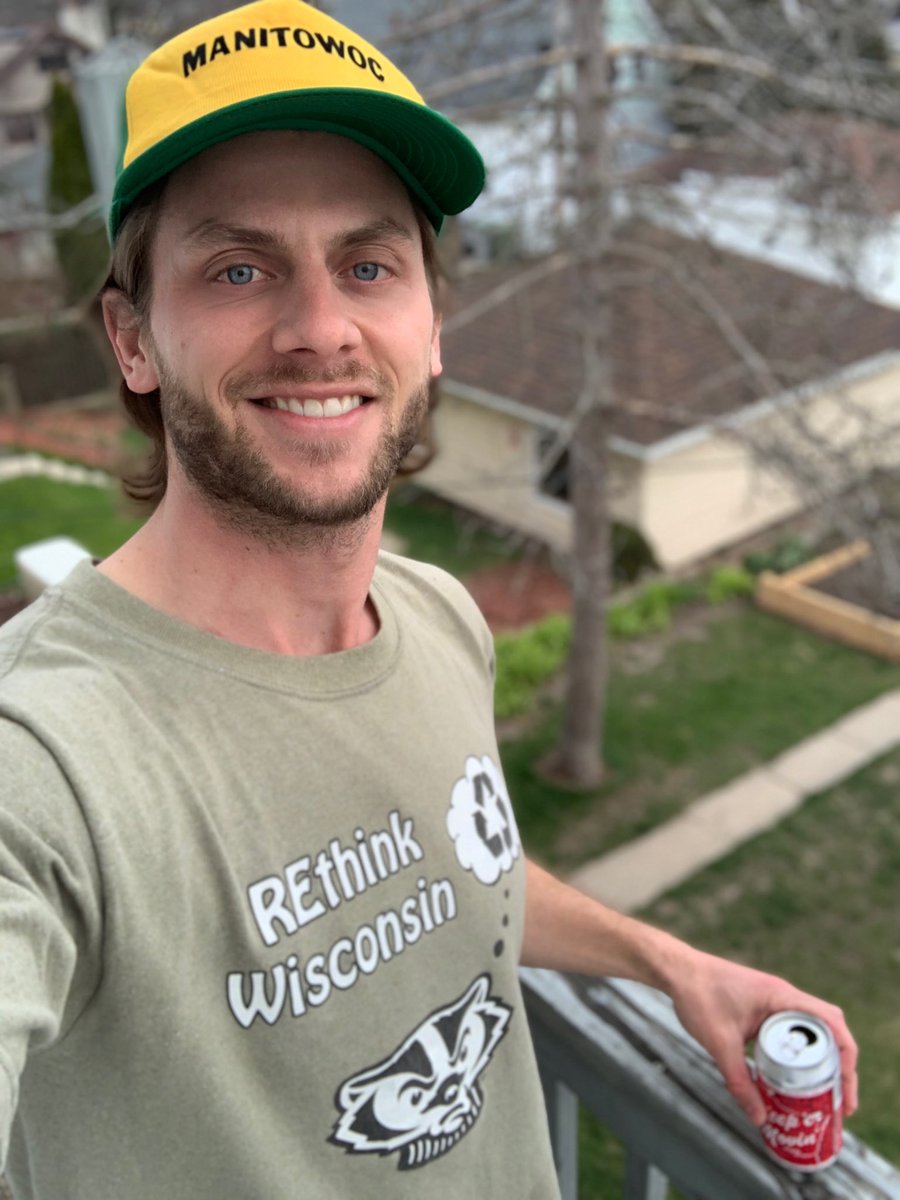 Personal Information
What is Charlie Berens' height?
Charlie Berens' body measurements are not known yet. He was born on April 27, 1987, in Wisconsin, USA. Berens has not disclosed his parents' names till now.
Relationship
Is Charlie Berens married?
Charlie Berens married the TV host Alex Wehrley in 2015. The couple separated recently in 2020.
Net worth
What is Charlie Berens' income?
Charlie Berens is a successful comedian and journalist. His net worth is $1 million.
Trivia
Charlie Berens is the founder of Manitowoc Minute.

He is 34 years old.

Berens's birth sign is Taurus.
View this post on Instagram
People Also Search For Andrew Santino and Rickey Smiley