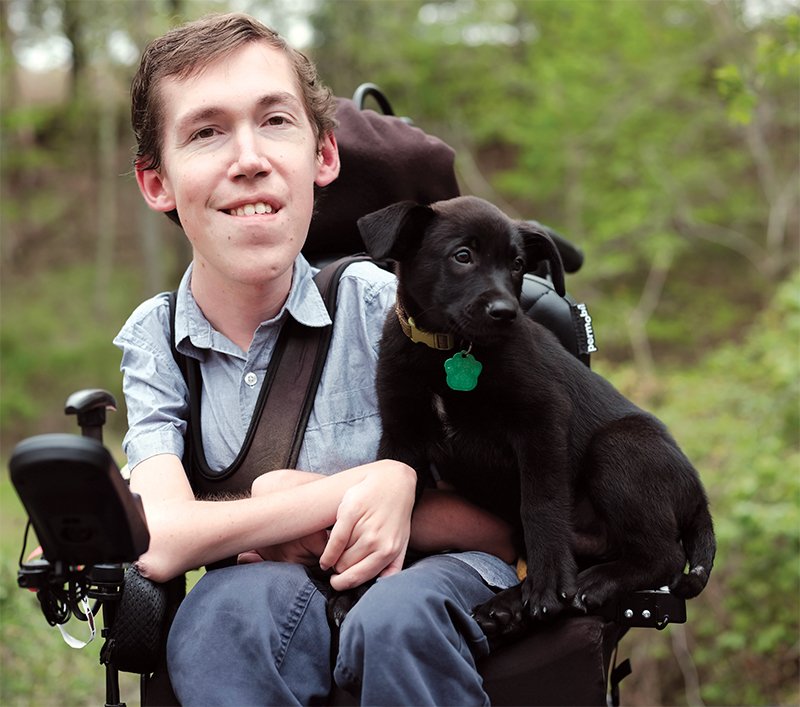 Shane Burcaw is a writer and activist with Spinal Muscular Atrophy. He was born on May 28, 1992, in Bethlehem, PA. Currently, he resides in Minneapolis, Minnesota. Sadly, he has been using the electric chair since the age of two. Furthermore, he runs a blog and nonprofit organization in order to provide medical equipment to people with muscular dystrophy diseases. Discover Shane Burcaw's net worth, wiki, bio, height, weight, partner, siblings, and more
Quick Bio
Name
Shane Burcaw
Born

May 28, 1992 (age 28 years),

Bethlehem, Pennsylvania, United States

Gender
Male
Profession
Columnist
Birth Sign
Gemini
Country
The United States of America
Nationality
American
Religion
N/A
Ethnicity
N/A
Height
139 cm (in centimeters )
1.39 m (in meters)
4′ 7" (in feet and inches)
Weight
27 kg (in kilograms)
60 lb (in pounds)
Hair Color
N/A
Eye Color
N/A
Father
Jon Burcaw
Mother
N/A
Spouse
Hannah Aylward
Children
N/A
Net Worth
$1 million – $5 million (2020)
Profiles
Facebook, Instagram, Twitter, YouTube
Early Life
Shane Burcaw was born on May 28, 1992, in Bethlehem, PA. He was born with a genetic disease called Spinal Muscular Atrophy. In his childhood, a van was their only way of getting Shane anywhere in his wheelchair—to school, to therapy, to the playground, to adaptive baseball practice.
Career
First and foremost, as we all know he had to endure many difficulties since his childhood days. He had to rely on everything. For instance, brushing his teeth, wiping his butt, and many more. Although, he has been facing a tough time in his life. He came up with a high determination that he wanted to leave a mark of his footprint on this planet before he passes away.
Then, what he does next?
After that, the influential mind of him began to share his thoughts in his blogs, later books with his sarcastic way of presenting his story. After years of writing, in 2014, he launched his first-ever book 'Laughing at my nightmare'. Similarly, 'Not So Different: What You Really Want to Ask About Having a Disability' and 'Strangers Assume My Girlfriend is My Nurse' was released in 2017 and 2019 respectively.
But :
Apart from sharing his story via blogs, he has also a YouTube channel named "Squirmy and Grubs". Shane started this YouTube channel with his wife Hannah Aylward. They both named their YouTube channel after their respective nicknames. A funny fact is Shane calls Hannah Squirmy because she squirms a lot while sleeping. Similarly, Hannah nicknamed him Grubs because of his "sweaty-hand problem."
Is Shane an actor?
Precisely, he is not an actor. However, he has cast on two different movies "My last days: Meet Shane Burcaw" and "Laughing at My Nightmare" directed by Justin Baldoni.
Can Shane Burcaw write with his own hands? Despite being unable to move his Atrophy body parts, Shane with the energetic motivation, he began to share his story through his funny and humorous blog and later books.
Does he use his legs to write? The answer is a straight NO!. Well, there are many disabled people with their quirks or talent. They write with their feet or even surprising fact is someone can write with their mouth holding the pen or pencil. However, in the case of Shane Burcaw, he uses a handy app on his iPhone where he can easily write his thoughts into the little keyboard and transfer into his laptop screen connecting via Bluetooth. The advanced technology has greatly favored Shane to write stories, emails, love letters to Hannah, and even books.
Relationships
Does Shane Burcaw have a girlfriend despite living with a disability? Yes, he has one and he began dating his partner Hannah Aylward in 2015. In fact, he married Hannah Aylward on Friday, September 4th,2020.
Personal Life
Shane Burcwa Height & Weight: On his YouTube channel 'Squirmy and Grubs' he stated that he is 4 feet and 7 inches or 1.39 m tall and weighs approximately 27 kg or 60 lbs. Shane has an atrophied body with a normal size head. In contrast to his body, he has a huge smile on his face. Check out the following link at (2:40 -2:50)
Shane Burcaw Net worth
What is Shane Burcaw's net worth? He has an estimated net worth of around $1 million – $5 million (USD) in 2020. Being a popular blogger, he mostly earns money from his blogs. Moreover, their other source of income is from their Youtube channel.
Trivia
Shane Burcaw is Writer and activist.
Burcaw is a riot to be around.
He has written 3 different books.
His YouTube channel has over 740000 subscribers.
He started to write blogs in 2011.
Shane and Brad Mondo, both are popular YouTube personalities from the United States.
Video
Their latest YouTube Video: