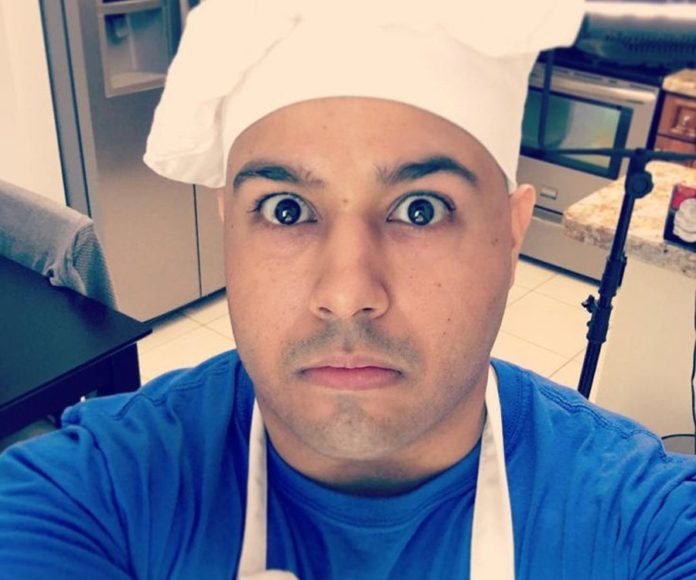 Who is Dashiexp?
Charlie Guzman, famously known by his internet presence Dashiexp, is a Youtuber hailing from the Dominican Republic. With a range of subject matters and themes, Dashie has earned popularity all over the world. His most popular animated video, SPONGEBOBBY SWEATPANTS, has over 11 million views. Dashie's specialty as a content creator on Youtube is, he wears a cap in every video. Apart from animation he does, comedy skits, unboxing of various products, and vlogs.
The Youtuber moved to Florida, the USA, in his teenage years and currently resides there. He has a huge fan following that comprises people from different countries of different age groups. Dashie's unique style of representing characters and entertaining audiences made him successfully handle four Youtube channels. In these channels, he has uploaded hundreds of videos that have gained millions of views.
Quick Bio
| | |
| --- | --- |
| Birth Name | Charlie Guzman |
| Birth Date | June 11, 1985 (Age 36) |
| Birth Place | Dominican Republic |
| Birth Sign | Gemini |
| Gender | Male |
| Other Names | Dashiexp, Dashie |
| Parent(s) | N/A |
| Sibling(s) | Jose Manuel Guzman, Suzy Guzman |
| High School | N/A |
| College | N/A |
| Education | N/A |
| Profession | Youtuber, gamer, vlogger |
| Active Years | 2010- Present |
| Country | Dominican Republic, USA |
| Nationality | Dominican, American |
| Height | 5 feet 5 inches |
| Weight | 75 kg |
| Eye color | Dark brown |
| Hair color | Dark brown |
| Sexual Orientation | Straight |
| Relationship | N/A |
| Spouse(s) | Unmarried |
| Girlfriend(s) | Tina, Lori |
| Children | No |
| Tattoos | No |
| Social Media Handles | Instagram |
| Net worth | $2.5 million |
Career
What does Dashiexp do?
Dashiexp is a famous Youtuber from the Dominican Republic. With a huge fan following, Dashie has received immense love and support for his endeavors to entertain people worldwide. For his popularity, the Youtuber has also received many sponsorships from many brands. He created the first channel on the platform in 2006 with the name Dashie. There, Dhasie started creating casual videos on general subject matters. The channel did not get enough support, yet it has 38k subscribers. Dashie came back in 2010 with another channel Dashiexp which is supposed to be his main channel.

With a variety of themes, the channel now stands with 2.70 million subscribers. The most viewed video of the track is SPONGEBOBBY SWEATPANTS, with 11 million views. The content creator has uploaded more than 230 videos on that channel. Dashie created another channel in 2010 with the title Dashiexp2. In this channel, he does unboxing and reviews products. With 1.21 million subscribers, this channel is also a successful one. Dashie's fourth channel came in 2011 with the title, DashieGames. It is a gaming channel where the Youtuber organizes live streams. The track has 5.91 million subscribers with millions of views on the videos.

While gaming, Dashie has expressed that he hates the character of Donkey Kong in the game Mario. Even though he is a loved Youtuber, he has received criticism. Despite wearing a cap in every video, Dashie was once slammed by a fake video without a cap. Later, he explained that he did not create it.
Personal Information
How does Dashiexp look?
Dashie is a 36 years old Youtuber. He is 5.5 feet tall and weighs 75 kg. The content creator's eyes and hair are dark browns. He was born in the Dominican Republic on June 11, 1985, but moved to Florida, USA, in his teenage years with his family. Though we don't know about Dashie's parents' identities, Jose Manuel Guzman and Suzy Guzman are his siblings. The Youtuber has never disclosed his educational qualifications. His birth sign is Gemini.
Relationship
Is Dashiexp gay?
Dashiexp kept his personal life away from the limelight. But he is straight and was involved in many love relationships. As Dashie mentioned in his videos, though there is no solid proof, Tina and Lori are his ex-girlfriends.
Net worth
How much does Dashiexp earn?
Dashiexp is a successful Youtuber with millions of subscribers in four of his channels. His net worth is $2.5 million.
Trivia
Dashiexp was born on June 11, 1985.

He has both Dominican and American nationality.

DashieGames is his gaming channel.
View this post on Instagram
People Also Search For Gabbie Hanna and Hannah Stocking