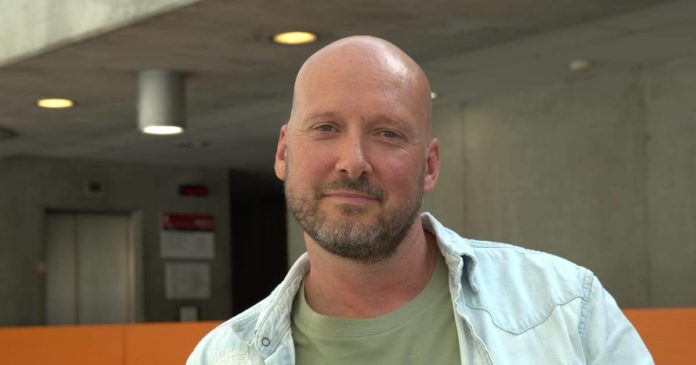 Who Are Bald and Bankrupt?
Benjamin named his YouTube channel bald and bankrupt after a failed business. He declared bankruptcy in the UK and shaved his head; hence, the name was bald and bankrupt. The traveller has a strong interest in the post-soviet states and Indian continents. He started getting more viewers after his east European travel series.
In 2018, he launched a book and became an author that sold thousands of copies. The author used a pen named Arthur Chichester, inspired by his experience in Belarus while travelling through Chornobyl-affected areas.
Benjamin's authentic content has attracted a lot of media houses and publications. The video about Hindu refugee camps in India from the Pakistan crisis has received a lot of love. Rich said that Indians are vibrant, welcoming, and trustful to strangers like him. The experience made him feel great hospitality.
He has travelled to Europe, Russia, and India and shown the reality of how the local people live. The YouTuber Pewdiepie said in a 2019 video that Benjamin is his favourite YouTuber. He has 3 million subscribers and 263k followers on Instagram.
Bald and Bankrupt Quick Bio
| | |
| --- | --- |
| Birth Name | Benjamin Rich |
| Born | July 1, 1974 ( Age 47 ) |
| Gender | Male |
| Profession | YouTube Star |
| Birth Sign | Aries |
| Country | England |
| Nationality | English |
| Religion | Christian |
| Height | 6 ft 3 in (190 cm) |
| Weight | – |
| Hair Color | Bald |
| Eye Color | Brown |
| Sexual Orientation | Straight |
| High School | N/A |
| College | N/A |
| Net Worth | $5 Million |
| Profile | YouTube |
| Genre | Travelling vlogs |
| Travelled to | Russia, Europe, Asia |
Bald and Bankrupt's Career
What is the superior success story of Bald and Bankrupt?
The traveller has millions of views because of his unique content. He doesn't show tourist destinations and historical monuments. But he shows the real life of locals and authentic experiences. The daily express has a shout-out and feature to Benjamin's channel in 2019.
The Hindustan times supported his video about tourist scams by rickshaws at high prices. He described his visit to Lunik IX as Europe's poor Roma neighbourhood. He showed the real life of people living in the area. The people were often considered inferior and dangerous but were, in reality, very warm and welcoming.
The Russian journalist of Afisha daily stated that he showed a very rare and real Russia. Even some Russians were surprised to see the videos. One of his videos of Bolivia showed the reality of how dangerous and scary Patamanta is. There was no lockdown or restriction in Serbia during covid-19. The Youtuber disappeared for two months while travelling to Serbia and later revealed that the virus infected him.
Bald and Bankrupt's Personal Information
What is the physical appearance of Bald and Bankrupt?
Benjamin is a very tall guy. He has a height of more than 6 feet. He shaved his hair after bankruptcy and has been bald since then. The YouTuber has big dark brown eyes.
Bald and Bankrupt's Relationship Status
What is the relationship status of Bald and Bankrupt?
Benjamin has been married before and got divorced later. He is married to a Belarusian woman, Alina adjika. She has a great personality and has appeared in many of his videos until now. Benjamin also has a daughter from his ex-wife.
Bald and Bankrupt's Net Worth
What is the net worth of Bald and Bankrupt?
Benjamin has a net worth of around $5 million. He was declared bankrupt in the UK before he started his YouTube channel. Now his income is mainly from YouTube. The popularity got him brand endorsement deals, sponsorship, and promotional commission.
Some Quick Trivia
He repurchased a kitten from Cuba.
He announced his retirement from YouTube in a year, on April 4, 2021. He collaborates with fellow YouTuber Harald Baldr sometimes.
He worked as a hotel manager in India while travelling.
He knows Russian and can understand Hindi and Spanish.
People Also Search For King Cid and Peter McKinnon