Who is Andre Rison?
Rison is a celebrity football player who has played in the National Football League for teams like Indianapolis Colts, Atlanta Falcons, Cleveland Browns, Jacksonville Jaguars, Green Bay Packers, Kansas City Chiefs, Oakland Raiders, and the Canadian Football League's Toronto Argonauts. He played at the position of a wide receiver who received yards 10,205. He won the Super Bowl with Green Bay Packer by scoring points by catching a 54-yard touchdown in 1996.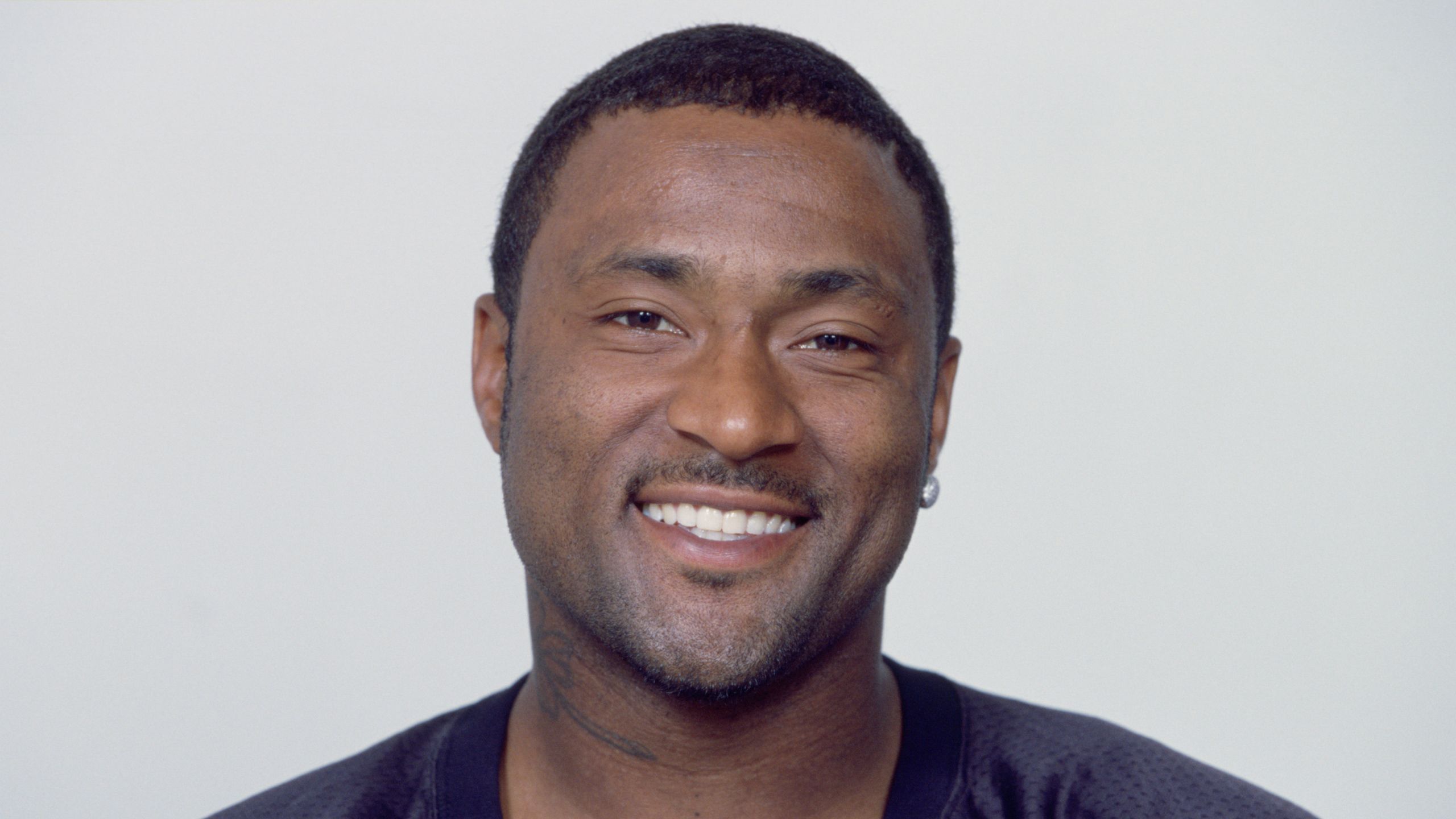 Quick bio
| | |
| --- | --- |
| Birth Name | Andre Rison |
| Birth Date | March 18th, 1967 (Age 54) |
| Birth Place | Flint, Michigan |
| Another name | Bad Moon |
| Gender | Male |
| Parent(s) | N/A |
| High School | Flint Northwestern |
| College | Michigan State University |
| Education | Graduate |
| Profession | Footballer |
| Position | Wide Receiver |
| League | National Football League |
| Teams | Indianapolis Colts, Atlanta Falcons, Cleveland Browns, Jacksonville Jaguars, Green Bay Packers, Kansas City Chiefs, Oakland Raiders |
| Country | USA |
| Nationality | American |
| Religion | Christianity |
| Birth Sign | Pisces |
| Height | 6 feet |
| Weight | 85kg |
| Relationship | Single |
| Spouse(s) | Lisa Nicole Lopes (1993-1999) |
| Social Media Handles | Instagram |
| Net Worth | $250 thousand |
Career
What does Andre Rison do?
Andre Rison is a former celebrity football wide receiver. The Indianapolis Colts selected him at the 1989 National Football League draft. In this season, he made four touchdown receptions, around 820 yards, and 52 passes.

In the next season, in 1990, he was selected by the Atlanta Falcons. He played for the Falcons till 1994 and had a successful time with the team. Then he signed a contract with Cleveland Browns, and later, he joined Jacksonville Jaguars also. After a short period of time, he was traded by Green Bay Packers, in which team he won the Super Bowl. Soon he left the team and joined the Oakland Raiders. Being a famous player, Rison had a huge fan following. He has more than 5k followers on his Instagram account and 2k+ followers on Twitter.

Rison played in the Canada Football League in 2004. He joined the team Toronto Argonauts, with whom he won the Grey Cup. The team released him in 2005

Rison has made 84 touchdowns, 743 receptions, and 10,205 yards in his NFL career.

He also appeared in the movie Broke in 2012. The film was about how NFL players struggle in their careers after retirement.
Personal Information
What is Andre Rison's height?
Andre Rison has a height of 6 feet, and his weight is 85kg. He has a dark complexion. He was born on March 18th, 1967, in Flint, Michigan, USA. His nationality is American, and he graduated from Michigan State University. He is a former professional footballer who played in the position of wide receiver. His parents' names are not disclosed yet. He is 54 years old and lives in Michigan, USA.
Relationship
Is Andre Rison in a relationship?
Rison is single at present. He married Lisa Nicole Lopes in 1993, and the couple separated in 1999. However, Lisa died in an accident in 2002. He has a son named Hunter Rison, whose mother is Racquel Banks. Andre never married banks. According to the media, he is not involved in any love relationship at present.
Achievements
What are Rison's achievements?
Andre Rison was a successful footballer who had a huge fan following. He won the Super Bowl with his team, Green Bay Packers, and has made it five times to the Pro Bowl. He has also won the Grey Cup in Canada Football League. Rison was inducted into the Michigan Sports Hall of Fame in 2017.
Net worth
What is Rison's Income?
Rison's net worth is $250 thousand. He was a professional footballer and hence got several sponsorships as well as appearances in different shows.
Trivia
Rison is an American football wide receiver.

He has played in National Football League.

He has won Super Bowl.

His son's name is Hunter Rison.

He appeared in the movie Broke 2012.
View this post on Instagram
People Also Search For Shane Lowry and Carli Anne Lloyd