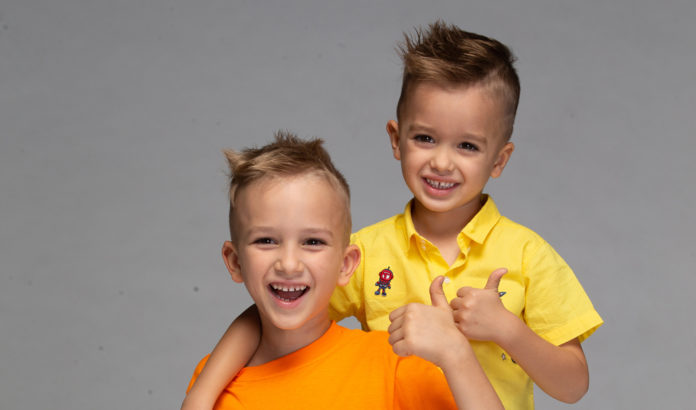 Who Are Vlad and Niki?
Vlad and Niki are some of the most popular Youtube channels in the USA. It is a kids' channel where family-friendly content is uploaded. It is based on the lives of two brothers, namely Vladislav Vashketov and Nikita Vashketov. They belong to a Russian-American family. The Vashketov brothers are mainly shown playing with different toys in the videos. There are also appearances of their family members in some of the content. The channel currently has 72.3 million subscribers which gradually increase day by day. The brother duo is 6 and 8 years old at present.
The popularity that these kids have is beyond seeking. Most known celebrities fail to gain several such followers on social media. The parents of the lead kids supposedly handle the Youtube channel. They have gained 53 billion views on their videos to date. The track is so popular that it has been made in different languages, including Russian, Arabic, Spanish, and other major languages. Aside from Youtube, the Vashketov brothers have vast followers on other social networking sites.
Vlad and Niki's Quick Bio
Birth Name
Vladislav Vashketov and Nikita Vashketov
Birth Date
Vlad- 26 February 2013 (Age 8)

Niki- 4 June 2015 (Age 6)

Birth Place
Miami, Florida, United States
Birth Sign
N/A
Gender
Male
Other Names
Vlad and Niki
Parent(s)
Sergey Vashketov, Victoria Vashketov
Sibling(s)
Christian Sergey Vashketov
High School
Have not attended yet
College
Have not attended yet
Education
Primary School Students
Profession
Youtuber, Students
Active Years
2018- Present
Country
Russia, United States of America
Nationality
Russian, American
Height
Vlad- 3 feet 7 inches

Niki- 3 feet 4 inches

Weight
N/A
Eye color
Dark brown
Hair color
Brown
Sexual Orientation
N/A
Relationship
Not applicable
Spouse(s)
Not applicable
Boyfriend(s)
Not applicable
Children
Not applicable
Tattoos
None
Social Media Handles
Facebook
Net worth
$30 million
Vlad and Niki's Career
Why are they so famous?
They are famous siblings and Youtube stars. They are just 8 and 6 years old who are school-going kids. They created a self-named Youtube channel in 2018 which changed their lives. The brother duo generally does not have any specific genre of making videos. The track is confined to the activities of the siblings. They are usually seen playing with different kinds of toys and creating vlogs. Their first video was uploaded in April 2018 with Vlad and Nikita playing with Colored Blocks. It has 63 million views. Kids highly love the channel for its children-friendly videos.
Kids get amused by the various types of toys and the lifestyle of the leads. Vlad and Niki make a cute loving brother duo visible in their videos. Their love for each other, happiness, and small fights make the content more engaging and people are attracted to them. The channel has uploaded more than 380 videos to date, with billions of views. Their most popular video titled Vlad and Niki – new Funny stories about Toys for children was uploaded in August 2020 with more than 734 million views.
Vlad and Niki's Personal Information
They have heights of 3.7 feet and 3.4 feet. Vladislav is the older one who was born on 26 February 2013. His younger brother, Nikita Vashketov, was born on 4 June 2015. They are attending primary school at the moment.
Vlad and Niki's Relationship Status
What is the relationship status of Vlad and Niki?
Vlad and Niki are too young to be in any relationship. Their parents, Sergey Vashketov and Victoria Vashketov are happily married.
Vlad and Niki's Net worth
Vlad and Niki's net worth is $30 million.
Trivia
Vlad and Niki have 55k followers on Facebook.
They belong to a Russian-American family.
Their Youtube channel was created in 2018.
People Also Search For Paul Cuffaro and Harrison Nevel