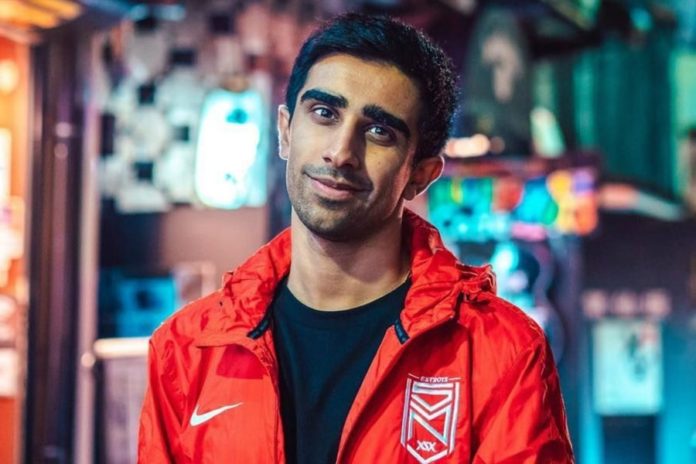 Youtube has become a sensation today. The internet personality Vikram barn got famous for his extroverted skill set and amazing content. He has over 11.6 million subscribers on YouTube in total.
Who Is Vikkstar?
Vikkstar123 born with the real name Vikram Singh Barn is an English YouTuber and social media star. He has over 3 billion views combined from all of his channels. The Youtuber has worked with Pewdiepie and other famous fellow YouTubers.
Vikram was born in Guildford in a family of Indian descent. He lived there till the age of 8 years. The barn has 2 elder siblings and lives in Sheffield. Vikram is a very intelligent student. His score and grades are really good and so he got an offer to learn natural sciences from the University of London. He decided to pursue YouTube as a career full-time.
Barn lives with his other 5 friends who are also gamers. All 6 friends called themselves sidemen and are very popular in the gaming industry. He is also part of the Minecraft group "the pack". His knife techniques videos to get a kill got very popular.
Vikkstar's Quick Bio
Birth Name
Vikram Singh Barn
Born
August 2, 1995 ( Age 26 )
Gender
Male
Profession
YouTube Star, Twitch streamer
Birth Sign
Leo
Country
England, United Kingdom
Nationality
British
Religion
Christian
Height
5 ft 8 in (173 cm)
Weight
68kg or 150 lbs
Hair Color
Black
Eye Color
Dark brown
Sexual Orientation
Not known
High School
Silverdale school
College
Local Private University, Nottinghamshire, England, United Kingdom
Net Worth
$1 Million
Profile
YouTube
Genre
Online games, entrepreneur
Gaming
Call of duty

Minecraft

Grand theft auto V
Vikkstar's Career
Vikram has joined YouTube in 2010 at the age of 14. He got inspired by watching other YouTuber's videos. He was confident that he can do better than them and that inspired him to pull it. His channel is one of the fastest-growing channels on youtube.
He is part of the famous gaming group sidemen. The barn is the last one to join the other 5 members in the house. The gamer is famous for his Minecraft and Fortnite killing skills. He doesn't like playing FIFA much. Recently he announced that he will be participating in the 2021 MC championship. He will participate in the championship as red rabbit along with tubbo, Niki, tommyinnit.
Vikram prefers sidemen from the pack of Minecraft that got disbanded in 2015. In 2017, he announced of living Call of duty due to cheating and hacking problems.
Vikram mindfully spends his earnings and invests a lot of his money. He has invested in esports and London royal ravens. He has 3 YouTube channels with millions of subscribers on each.
Vikkstar's Personal Information
Vikram is an Asian by looks and descent. He has black hair with a short haircut and big brown eyes. Barn is 5 feet 8 inches tall with a weight of around 68 kg. He is a very smart, young and funny person. People follow and adore him everywhere on social media due to his chirpy personality.
Vikkstar's Relationship
Vikram used to date Kayleigh worldly for a short period. They break up soon. And the reason is not known. He is in a committed relationship right now and very much in love. Vikram goes on tours and trips with his girlfriend and the social media is filled with their adorable photographs. He mentioned her as his better half.
Vikkstar's Net worth
Vikram owns 3 YouTube channels. Twitch streamer and champion of any matches and championships in the game she plays. He earned 200pounds alone from Minecraft matches. The total net worth of this young gamer is more than $1 million. Social media promotions, youtube views, sponsorships, and brand endorsements add a lot to his revenue. He enjoys luxury and spends his money on expensive cars, tours, and travel.
Some Quick Trivia
He owns an Audi a6 and 3 more cars.
His favorite actor is tom cruise
He loves surfing and rafting
Vikram can speak Hindi and English fluently.
He is friends with KSI, Josh Zerker, and Ethan Payne.
People Also Search For Nabela Noor and King Cid