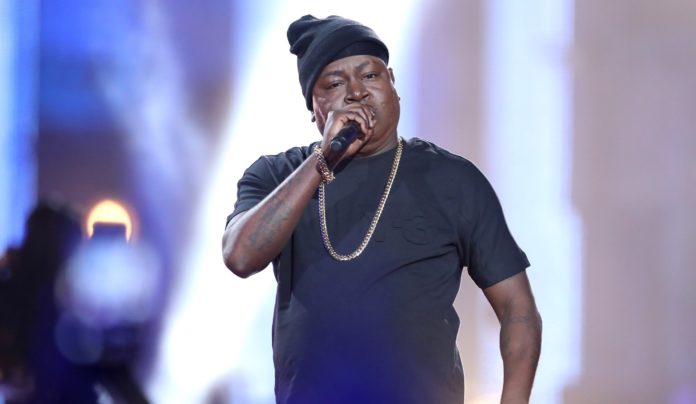 Who Is Trick Daddy?
Maurice Samuel Young, an American rapper from Liberty City, Miami, is popular by his Trick Daddy stage. He is also often addressed as Trick Daddy Dollars. He is not only an eminent rapper but also a producer based in America. He has gained great recognition in Liberty city via his rapping journey.
He was born in 1974 and celebrated his birthday on 18th September. He released his first album with Slip-n-Slide records in 1997. He grew up with 10 brothers and sisters and 15 other half-siblings. Trick Daddy built a substantial following in the south, with the regional hits "Nann Nigga" and "Shut Up" (both featuring fellow Slip-N-Slide rapper Trina) before breaking through to achieve national prominence in 2001 with his hit singles "Take It To Da House" and "I'm A Thug."
Trick Daddy's Quick Bio
Name
Maurice Samuel Young
Born
September 18, 1974
Gender
Male
Profession
Rapper

Producer

Birth Sign
Libra
Country
Florida, U.S.A
Nationality
American
Religion
N/A
Ethnicity
Black
Height
1.77m
Weight
85kg
Hair color
Black
Eye color
Black
Father
Charles Young
Mother
Pearl Brockington
Spouse
Amane Joy Burnett Young (Ex)
Children
N/A
Net Worth
$200 thousand
Profile
Instagram
Trick Daddy's Career
Trick Daddy or Maurice Samuel Young is an American rapper. His first album came in the latter half of 1997, titled "Based on a true story". Trick released his next album, "www.thug.com", in 1998, and later in that year, "Nann Nigga" was released. In the year 2000, Trick Daddy released "Book of Thugs: Chapter AK verse 47", in collaboration with Atlantic Records "Shut Up", "America" in the early 2000 and "They are us" in 2001, "Thug Holiday", "Thug Matrimony: Married to the Streets" in 2004, were among his few greatest hits.
Trick Daddy also appeared in some music albums like DJ Khaled's "Born-N-Raised" in 2006, "Listennn.. the album" in the same year, "I am so Hood" in 2007, "Out here Grindin" in 2008. The trick then released his album, "Finally Famous: Born a Thug Still a Thug", on 25th September 2009. In the year 2010, Trick also starred in a movie called "Just Another Day". Young Jeezy, "Thug Motivation 103: Hustlerz Ambition", which was released in December 2011, embarked on the special appearance of Trick Daddy. In 2012, "Dick& Dynamite" was released. Later in 2018, he appeared in VH1's reality series, "Love & Hip-Hop: Miami".
Trick Daddy's Personal Information
The $6-year-old Miami-based rapper is 1.77 m tall. He weighs around 85 kg.
Also, read about Jay Park.
Joy, Trick Daddy's ex-wife, stated in part 2 of the Love & Hip Hop: Miami Season 2 reunion that she had filed for divorce from him.
Trick Daddy's Relationship Status
The trick has a very controversial and confusing relationship. Some media portals suggest that he was married to Amane oy Burnett, while some suggest being unmarried.
He has also said to have dated Trina from 1998 to 2002. He also allegedly has a connection with Karrine Steffans.
He is said to have children with two different women. Media reports do not mention how many kids he had with the above-mentioned women.
As revealed in part 2 of Love & Hip Hop: Miami Season 2 Reunion by Joy, she filed for divorce from Trick. This suggests that the rapper is presently single.
Trick Daddy's Net Worth
Life has been pretty harsh for Trick, from the numerous drug cases to going bankrupt. He was once in a situation where he had to sell his house. But fortunately, making use of his luck and intelligence, he has pushed himself forward. He has kissed the peak of success from the time he has been introduced to the world of rap. He has credits for numerous records and albums.
His hard work and patience have made him reach a net worth of $200 thousand.
Some Quick Trivia
He has a net worth of $200 thousand.
He is 1.77m tall.
He was introduced to the rapping industry by Ted Lucas.
He was introduced to rap in 1996.
He had a very rough childhood.
7th of December, 2021 Trick This year, Daddy made headlines when he revealed his favourite bedroom activity.
People Also Search For Mike Posner and Russ