Who is Scotty Sire?
Scott Glen Sire, better known by his social presence, Scotty Sire, is a Youtuber, musician, and actor. Sire is an internet sensation with millions of followers on each social media platform. He started creating vlogs initially on his channel but later uploaded music videos. The content creator is a young celeb who is known for his attractive looks and mesmerizing voice. Sire also creates comedy content. Because of the wide variety of Youtuber's genres, audiences get more to look out for. Sire has been associated with his fellow content creators, David Dobrik, Heath Hussar, Carly and Erin, Mariah Amato, Matt King, and Zane Hijazi.
The internet personality was also prevalent on the platform Vines, with over two million followers. Sire made film appearances in Summer Forever, The Pizza Guy, and FML. As a musician, he has released two albums, namely, Ruin Your Party and What's Going In and four singles in the ongoing year. The content creator makes various tour videos on his Youtube channel in association with other notable personalities. He is on Tik Tok too.
Quick bio
Birth Name

Scott Glen Sire

Birth Date

April 1, 1992 (Age 29)

Birth Place

Newport Beach, California, USA

Birth Sign

Aries

Gender

Male

Other Names

Scotty Sire, Scotty

Parent(s)

N/A

Sibling(s)

Davey, Kevin, Lukas, and Dorian

High School

Edison high school

College

N/A

Education

N/A

Profession

Youtuber, Musician, Actor, Comedian

Active Years

2012- Present

Country

United States of America

Nationality

American

Ethnicity

Lebanese-American

Height

6 feet 0 inch

Weight

80 kg

Eye colour

Blue

Hair color

Blonde

Sexual Orientation

Straight

Relationship

In a relationship

Spouse(s)

Unmarried

Girlfriend(s)

Kristen McAtee

Jac Anderson (Present)

Children

Do not have any children

Tattoos

Yes

Social Media Handles

Instagram

Net worth

$3 million
Career
Is Scotty Sire famous?
Scotty Sire is a budding celebrity with millions of followers on social media platforms. He created his main Youtube channel in April 2013. According to this channel, Sire's first video came in 2014 with the title Would You Rather… which has over 200k views. From then, he uploaded around 350 videos to date. The content creator has a wide range of variety in his videos that comprises vlogs, comedy, challenges, tours, and music.

Sire's most successful release is his music video, SCOTTY SIRE – SAD SONG, with 16 million views. His other music video, SCOTTY SIRE – MISTER GLASSMAN, has 11 million views. As a musician, Sire released his first album in 2018 with the title Ruin Your Party. In the following year, he came up with his second album, What's Going In. Sire's other hit singles include Don't Be Sad, Take Me Away, Get Better, Breakfast In The Park, Lonely Christmas, and others. In 2015, the Youtuber appeared in the film Summer Forever. In the following year, he featured in The Pizza Guy and FML. Sire has 2.6 million followers on Instagram and 1.7 million followers on his Twitter account.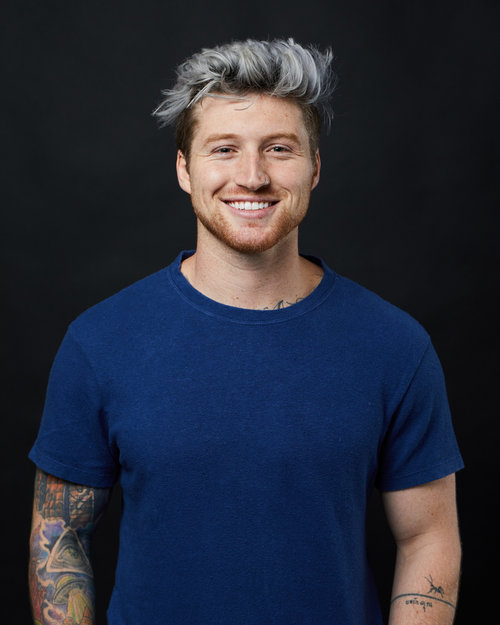 Personal Information
What is the physical appearance of Scotty Sire?
Scotty Sire is a 29 years old Youtuber with a bodyweight of 80 kg and a height of 6 feet. He has blue eyes and blonde hair with several tattoos on his body. The names of Sire's parents are not known yet. Davey, Kevin, Lukas, and Dorian are his brothers. The young Youtube celebrity was born on April 1, 1992, in Newport Beach, California, USA. he reportedly attended Edison high school.
Relationship
Is Scotty Sire married?
Scotty Sire is unmarried but is in a relationship with Jac Anderson. Both have appeared in Sire's Youtube video, Surprising Girlfriend with Dream Living Room!. Before Anderson, the Youtuber was in a relationship with Kristen McAtee.
Net worth
What are the sources of Scotty Sire's income?
Scotty Sire is a renowned Youtuber. He is a social influencer with millions of followers on social media. Sire is also a successful musician. His net worth is $3 million.
Trivia
Scotty Sire created his Youtube channel in 2013.

His first music album is Ruin Your Party.

The Youtuber has blue eyes.
View this post on Instagram
People Also Search For Lucas Cruikshank and Faze Sway