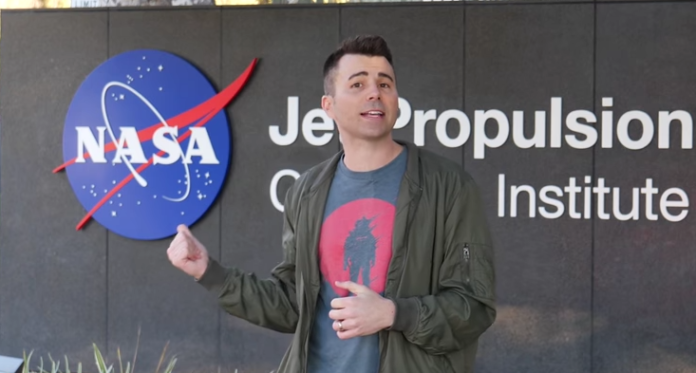 Mark Rober is a famous YouTuber and a mechanical engineer. He was born in Orange County, California, on 11 March 1980. Get info on Mark's Networth, his relationship, height, weight and full bio.
Who is Mark Rober?
Mark Rober is one of the most famous YouTubers and a mechanical engineer who has been enjoying the spotlight since 2012. The YouTube channel that he has consists of subscribers over 10.5 million. It is found ironic by many of his viewers that he never saw himself as a YouTuber. He is a graduate of Southern California University and is very creative with his work.
He is best known for his YouTube videos on popular science, do-it-yourself gadgets and creative ideas. His most famous invention is Digital Dudz, a range of Halloween costumes that integrate mobile apps with clothing. Mark has been passionate about engineering and tinkering since he was a kid. He later joined one of the most famous engineering universities to pursue Mechanical Engineering and later joined NASA.
He was a former mechanical engineer at NASA's Jet Propulsion Laboratory for nine years, where he worked on the Curiosity Rover. He gained additional fame online with YouTube videos such as "SKIN A WATERMELON party trick," a video that accumulated close to 40 million views in just three months. Rober grew up in Orange County, California. As a child, he became interested in engineering, making a pair of goggles that helped avoid tears while cutting onions.
Mark Rober's Quick Bio
Name

Mark Rober

Born

11 March 1980 (40 years)

Gender

Male

Profession

Youtuber, Mechanical Engineer

Birth Sign

Pisces

Country

Orange County, California

Nationality

American

Religion

N/A

Ethnicity

American

Height

6ft

183 cm

1.83 m

Weight

62 kg




136.68 lbs.

Hair Color

Black

Eye Color

Brown

Father

N/A

Mother

N/A

Spouse

Elizabeth Rober

Children

Son- Jonathan Rober

Net Worth

$6 million

Profiles

Instagram

,

Facebook
Mark Rober's Career
What is Mark Rober famous for?
Mark had excellent engineering skills, which were evident since his birth. He made eye goggles to protect his eyes while cutting onions when he was just a teenager. He even worked for NASA as a primary architect for "JPL wired". He designed numerous hardware for GRAIL, Mars Science Laboratory, and SMAP while working for the Jet Propulsion laboratory. He even published a case study for the application of Wiki Technology before he quit NASA.

One of his videos featuring Halloween costumes crossed 1.5 million views every day. After his favourite videos, he started posting viral stuff such as pranks for April fool's day and filming primates. He even found a company that specialised in Halloween costumes, which earned 2.5 million dollars.

During his time at NASA, Rober began making viral videos. His videos cover many topics, sparking ideas for April Fools' Day pranks and teaching about tricks like beating an escape room and filming primates in zoos non-invasively.
Repeat Winners at the 2021 YouTube Streamy Awards include Bretman Rock, Bailey Sarian, Mark Rober, and MrBeast.
Mark Rober's Personal Information
What is the height and weight of Mark Rober?
Mark Rober was born on 11 March 1980 and is 1.83 m tall with black hair colour. His weight is around 62 kg as of now.

Read about Tim Pool.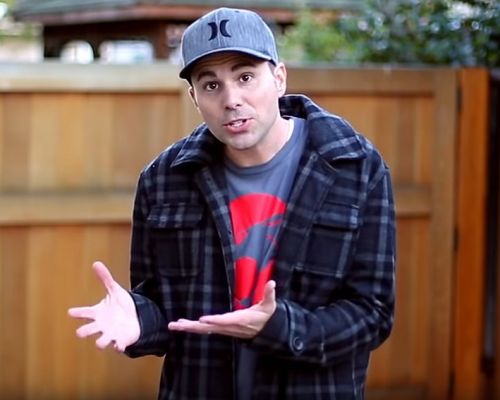 Mark Rober's Relationship
Who is the wife of Mark Rober?
Mark Rober always keeps his private life away from the public. Thus, his fans were not shocked when they heard about his marriage. After tying knots with Elizabeth, they even had a son. However, their son is fighting autism. They both have taken this opportunity to create awareness about Autism.
Mark Rober's Net Worth
What is the Net worth of Mark Rober?
Mark Rober is one of the most famous YouTubers, and his net worth as of December 2020 is 6 million USD. His primary source of income is his youtube channel, with over 10.5 Million subscribers.
Trivia
He pursued Bachelor's degree in Mechanical Engineering after high school.

He worked for NASA after completing his University education.

He always tries to keep his family out of the limelight.

His son has autism.

At the Malaysian Film Festival, she was named Youngest Female Malaysian Actress.
View this post on Instagram

People Also Search For Alex Burriss and Grayson Dolan