Who is Lil Skies?
Kimetrius Christopher Foose is also known as Lil Skies. He is known for rapping, singing, and songwriting. He was signed through Atlantic Records for All We Got Entertainment. "I", "Nowadays", and "Red Roses" are his 3 highest tracks and have been placed as number 39, number 55, and number 69, respectively, on Billboard Hot 100.
His debut album was "Shelby". It was released on March 1, 2019. His label debut mixtape was Life Of a Dark Rose. It was certified as platinum by RIAA. IT also ranked as number 10 on THe Billboard 200 chart.
He was born on 4th August 1998. Lil started doing the rounds of studios at the tender age of 4. By the time he was a teenager, rapping was the only thing he wanted to do. He started his journey by uploading his songs on 'YouTube' and 'SoundCloud,' as he did not have a record deal back then.
He is a very talented person with the ability to create some of the most exceptional music numbers. Currently, he has signed a contract with 'All We Got Entertainment' via Atlantic Records.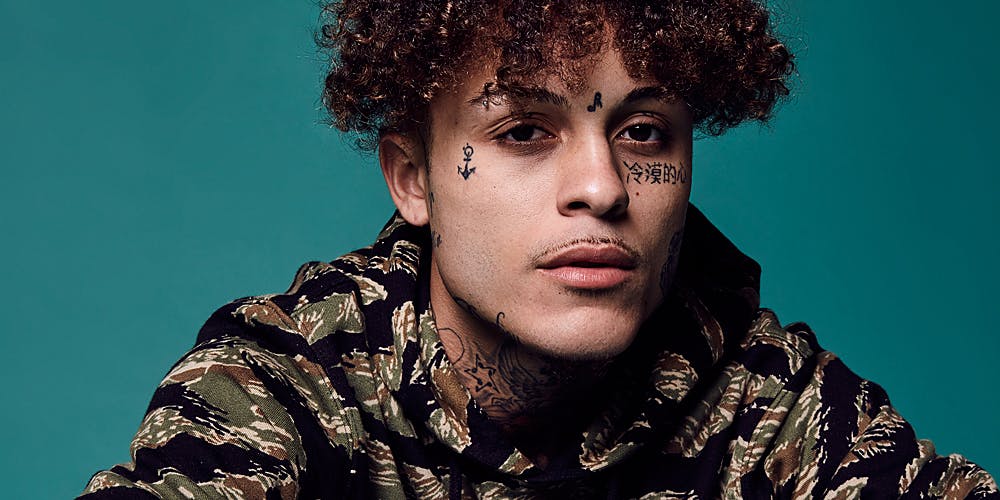 Quick Bio
| | |
| --- | --- |
| Name | Demetrius Christopher Foose |
| Born | August 4, 1998 |
| Gender | Male |
| Profession | Rapping, Singing, and Songwriting |
| Birth Sign | Leo |
| Country | Chambersburg, Pennsylvania, United States |
| Nationality | American |
| Religion | Christianity |
| Ethnicity | Hispanic |
| Height | 5ft 6inches |
| Weight | 70 kg |
| Hair Color | Black |
| Eye Color | Brown |
| Father | Michael Burton Jr. |
| Mother | Shelby Foose |
| Spouse | None |
| Children | 1 |
| Net Worth | $3 million |
| Profile | Instagram |
Career
What is Lil Skies famous for?
Foose, at the Shippensburg University, had opened for Fetty Wap. He then released his mixtape in January 2017. It was called "Alone". In July 2017, he featured Landon Cube and Spirit Lee in his two songs, namely "Red Rose" and "Off the Goop".

Although he did these mixtapes before, his first major mixtape was "Life of a Dark Rose" it came out in January 2018. This mixtape scored number 23 on the Billboard 200 chart and reached number 10.

His singles garnered attention from Atlantic Records. They partnered with his label "All We Got". His other two songs, "Red Roses" and "Nowadays", is also leading the Billboard 200 chart and is currently at number 69 and 55, respectively.

He also began with his "Life of Dark Rose" tour with Lil Uzi Vert. He started it in 2018, but he had to end the tour midway because of pneumonia.

His two music videos, "Lust" and "I Know You", have been certified as platinum and gold by RIAA. "I Know You" features the Young Pinch and is presently rolling at number 79 on the Billboard Hot 100 chart.

He released an album named "Shelby" after his mother, Shelby Foose. He released the album on 1st March 2019. He has also collaborated with famous rapper Machine Gun Kelly for his song "Burning Memories".

March 21, 2019, he released the song "Breathe" it was one of the songs from his album Shelby.

He featured Lil Durk in one of his songs named "Havin' My Way". It was released on 4th March 2020.

He announced his sophomore album "Unbothered" in December 2020. It is all set to release by January 22, 2021.

Lil Skies' song "Welcome to the Rodeo" was featured on the Madden NFL 19 and Madden NFL 20 soundtracks, as was his song "Magic."
Personal Information
What is the height of Lil Skies?
Covered in tattoos throughout his body, this young star is 5ft 9 inches tall. He is currently 22 years old and will turn 23 in August 2021.

Lil Skies has an athletic personality and charm. People are fascinated by the tattoo on his face.

Also, read about Tyler1.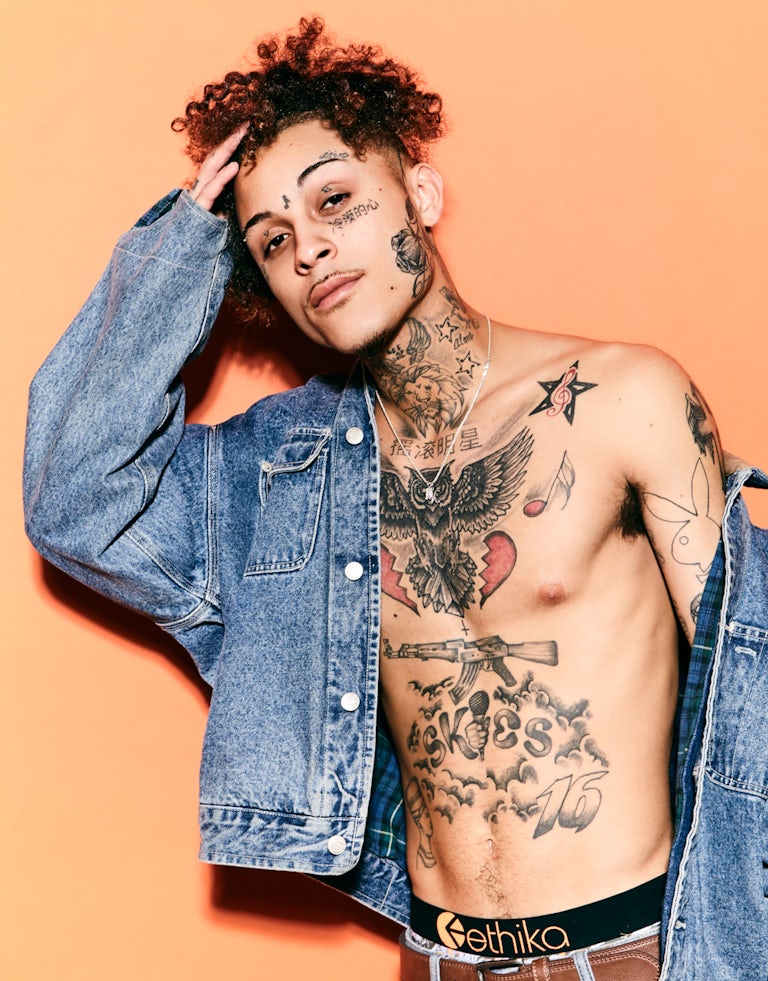 Relationship
Lil Skies, according to the sources, is not dating anyone right now. He is someone who chooses to keep his private life very personal. Hence, the media is not very aware of his love life.

Whenever asked, he always claims to focus on his career before starting to date.
Lil Skies's Net Worth
His net worth is estimated to be around $3 million.
Trivia
He has a tattoo on his face

He got his first tattoo at the age of 16.

He is addicted to smoking weed.

His net worth is $3 million.
View this post on Instagram
People Also Search For Trick Daddy and Lil Mosey