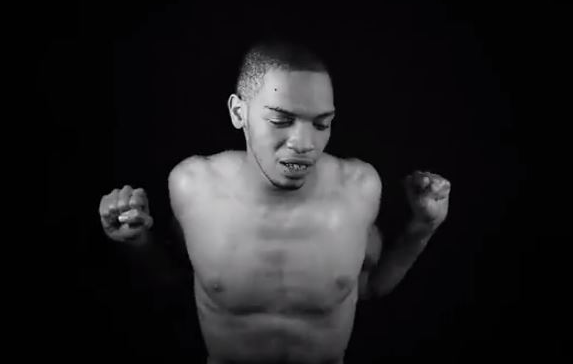 IceJJFish isis an American singer, rapper, and dancer. He was born on July 30, 1994, in Aurora, Illinois. Get info on IceJJFish's Networth, his relationship, height, weight and full bio.
The life of IceJJFish
IceJJFish is an American singer, rapper, dancer, and internet personality. He is famous for his vocals. On the Floor, his song has more than 80 million views on YouTube. The song became a viral hit and made him an internet sensation overnight. It also led him to appear on various podcasts and TV shows.
IceJJFish's real name is Daniel McLoyd. He was born on July 30, 1994, in Aurora, Illinois. He spent most of his childhood there. He attended the Waubonsie Valley School in Aurora, Illinois. He started showing interest in Rap and Hip Hop music from an early age.
Fish decided to make a career based on his love for music. His friends also encouraged him to make something of his singing skills. He uploaded his video Back That Ass Up on YouTube in December 2011. The same year, he also uploaded his first recorded song, Higher than an Airplane. He went on to release two more videos in the following year.
In November 2013, Fish released On the Floor. It was his debut single song. In 2014, he uploaded the music video for On the Floor on his YouTube channel. The music video became extremely popular on YouTube and Instagram. The immense success of the music video turned him into an internet celebrity overnight.
IceJJFish's Quick Bio
Birth Name

Daniel McLoyd

Born

30 July 1994

Gender

Male

Profession

Singer, Rapper, Dancer

Birth Sign

Leo

Country

Aurora, Illinois, United States

Nationality

American

Religion

Christianity

Height

5'10" or 178 cm

Weight

187.4 lbs or 85 kg

Hair Colour

Black

Eye Colour

Brown

Sexual Orientation

Straight

High School

Waubonsie Valley High School

College

N/A

Net Worth

$600 thousand

Profile
Instagram
Works

Singles- On the Floor (2013), Get Lost (2017), My Bae (2017)

EPs- LilJJFish (2017), My First Love (2019), The Gospel (2019)

Studio Albums- Sea Sick (2019), Emotions for You (2020), Jesus Is the Way (2020)
IceJJFish's Career
What is the success story of IceJJFish?
In 2013, IceJJFish uploaded his video song On the Floor on his YouTube channel. It was a big hit. On the Floor became extremely viral on YouTube and Instagram. It made Fish an overnight sensation. Around the same time, Daniel McLoyed opted for IceJJFish as his stage name.

Though On the Floor got many views on YouTube, not everybody liked it. Fish received many negative comments and trolling for his songs. But, he ignored them and kept on working on his music. He uploaded cover versions of several songs like I Sing with 100 Voices, Rawest of Them all Live, No Topping You, etc. These cover songs received millions of views on YouTube and contributed to his popularity.

Fish released his official album Seasick in 2019. He released music albums like LiJJFish, Emotions for You, The Gospel, My First Love, etc. Fish's songs are popular and well-received by the public. He currently has millions of subscribers to his YouTube channel.
IceJJFish's Personal Information
What is the physical appearance of IceJJFish?
IceJJFish's height is 5 feet and 10 inches. In centimetres, his height translates to 178 cm. His weight is 187 lbs in pounds and 85 kg in Kilograms. Fish's hair is black, and he has brown eyes.
IceJJFish's Relationship
What is the relationship status of IceJJFish?
The relationship status of IceJJFish is shrouded in mystery. As of yet, there is no reliable information about the relationships of IceJJFish.
IceJJFish's Net Worth
What is the net worth of IceJJFish?
As of 2021, the net worth of IceJJFish is somewhere around 600 thousand dollars. He is very active on social media and regularly posts things. He currently has over 300 000 followers on Twitter. The primary source of Fish's income is his popularity and fan base.
Trivia
In 2014, he did a cameo role in Odd Future's Loiter Squad.

In 2015, he appeared in Nick Cannon's Wild N' Out episode.

IceJJFish now uses his popularity to spread his Christian faith on various social media sites.

In 2019, he changed his R&B sound to that of the gospel.

IceJJFish's single song On the Floor is often considered one of the worst songs of the 2010s.
View this post on Instagram
People Also Search For Sheck Wes and Trinidad James