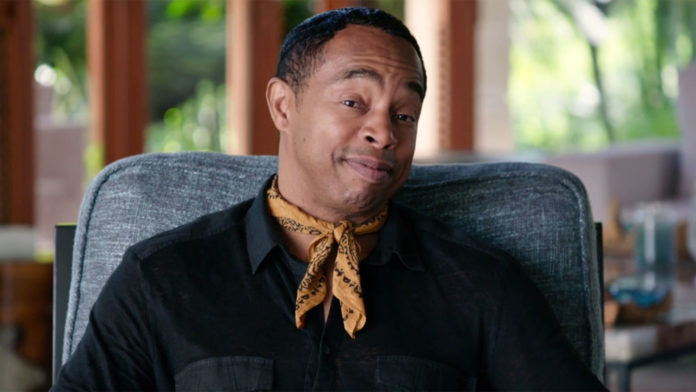 Haitian Jack-a Gangster
The music executive and promoter, Jacques Haitian Jack Agnant, is a well-known personality in the rap industry in the United States. He has worked with famous artists in the country. However, he was deported from the United States in 2007.
Born on April 20, 1958, in Haiti, Haitian Jack was involved in many controversial issues. During the crisis of the 1980s pandemic, he became involved in the selling of drugs and led a very below-average street class life. Gradually, with change in times, he got a chance to work as a club promoter. He got an opportunity to manage many renowned artists like Wyclef Jean, Tupac Shakur, etc.
Agnant got stuck in some controversy at this stage but managed to come out of it. He became famous for his contacts with Tupac in the 1990s. As we know, Agnant has been deported to Haiti in 2007 and as we know, he is currently living in the Dominican Republic. He is not very active on social media platforms as well.
Currently, in 2021, a documentary on Agnant's life has been released. Hip Hop Uncovered has a lot of unknown stories of Haitian Jack.
Quick Bio
| | |
| --- | --- |
| Birth Name | Jacques "Haitian Jack" Agnant |
| Born | April 20, 1958 (Age 63) |
| Gender | Male |
| Profession | Promoter, Music executive |
| Birth Sign | Pisces |
| Country | Haiti |
| Nationality | Haitian |
| Religion | Christian |
| Height | 5 ft 7 in (171 cm) |
| Weight | 65 kg or 143 lbs |
| Hair Color | Black |
| Eye Color | Brown |
| Sexual Orientation | Straight |
| High School | Not known |
| College | Not known |
| Net Worth | $1-5 million |
| Profile | Instagram |
| Genre | Executive |
Career
What is the success story of Haitian Jack?
When Agnant's family shifted from Haiti to Brooklyn, they had hoped for a better life. As the 1980s pandemic had hit the nation badly, Brooklyn was not a very promising place to offer opportunities. Agnant got involved in selling drugs on the street. However, he got work as a club promoter and met many artists during these arrangements. There was news that he got involved with Madonna at that time. He met Tupac Shakur, who later accused Agnant of the robbery at Quad Recording Studio in 1994.

Agnant got the job as Director of A&R which came to him through his friend. Then again in 1996, he worked as the security of Steve Stoute, the music executive. After this, things did not fall in place for Agnant and he was imprisoned for shooting in Los Angeles Club in 2004. He was deported in 2007 to Haiti.

The FX documentary Hip Hop Uncovered has a lot of truth to unfold about the mysterious life of Haitian Jack. He is living in the Dominican Republic.
Personal Information
What is the physical appearance of Haitian Jack?
Haitian Jack is a 5 ft 7 inches tall man with a bodyweight of around 65 kg. Sometimes we get to see a mustache on his face and sometimes he appears clean shaved.

Jack has brown eyes and black hair. There is no appearance of any tattoo on his body.
Relationship
What is the relationship status of Haitian Jack?
There is no news about Haitian relationships with anyone. There were rumors that he was involved with Madonna in the early 1990s. However, there is no confirmation regarding his relationship with anyone.
Net Worth
What is the net worth of Haitian Jack?
Haitian Jack has a net worth of $3-5 million. Most of his wealth has come from his connections with Tupac Shakur along with the infamous B.I.G. he had good connections while he was a promoter. Moreover, there are other sources of income that are not disclosed.
Trivia
Agnant met Tupac Shakur in Manhattan in 1993 at the Octagon Nightclub.

He is often referred to as the most feared gangster ever.

Agnant was associated with Madonna for some time but was soon separated.

He made a lot of money by his dealings in drugs.

Agnant has charisma, an attractive personality that people find very difficult to ignore.
View this post on Instagram
People Also Search For Conan Gray and Trevor Jackson