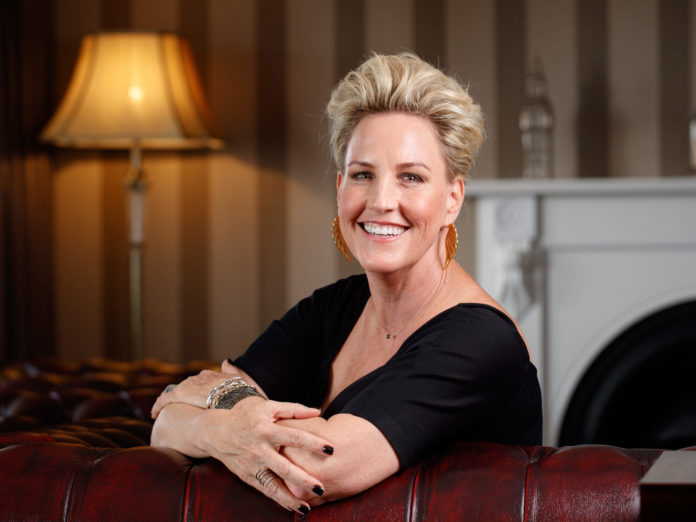 Want to know more about Erin Brockovich, the consumer advocate? Please read all the details about her life, struggles, legal fights, wins and success here!
Who is Erin Brockovich?
Erin Brockovich is an American legal clerk, environmental activist and consumer advocate who, in 1993, built the case against the Pacific Gas & Electric Company (PG&E) of California. She became a famous media personality after director Stephen Soderbergh, in 2000, made the film Erin Brockovich starring Julia Roberts.
She was born on June 22, 1960, and is 61 years old now. Her birthplace is Lawrence, Kansas, U.S. She has hosted the TV series Challenge America with Erin Brockovich on ABC and Final Justice on Zone Reality.
She is also the President of Brockovich Research & Consulting. Interestingly, she was the winner of the Miss Pacific Coast in 1981.
Quick Bio
Real Name

Erin Brockovich

First Name

Erin

Last Name

Brockovich

Nick Name

Erin Brockovich

Date of Birth

June 22, 1960

Age

61 years old

Occupation

American Legal Clerk, Environmental Activist and Consumer Advocate

Birthplace

Lawrence, Kansas, U.S

Country

United States of America

Nationality

American

Birth sign

Cancer

Hair Color

Blonde

Eye Color

Grey

Height

5 feet 10 inches

178 centimetre

1.78 metre

Education

Lawrence High School

Kansas State University, Manhattan, Kansas

Wade College in Dallas, Texas

Social Media Accounts
Twitter
Career
How did Erin Brockovich attain success?
Erin Brockovich started her career as a management trainee at Kmart.

In 1981, she left her job and won Miss Pacific Coast Beauty Pageant.

In 1992, she was offered a clerical job by attorney Ed Masry at the firm.

The Pacific Gas and Electric Company litigation case was related to the alleged contamination of drinking water with Cr-6 or hexavalent chromium in the southern California town of Hinkley. California's Pacific Gas and Electric Company (PG&E) used Cr-6 in a cooling tower system to combat corrosion. In this process, it percolated into the groundwater and contaminated the unlined ponds.

She took up the case and fought against it. The case was settled in 1996 for $33 million. Masry & Vititoe received US$133.6 million of that settlement.

Erin Brockovich received a $2.5 million bonus for the case.

In 2003, Brockovich filed a lawsuit against Beverly Hills Unified School District. She complained against the district for harming the safety and health of its students by allowing one of the parties to operate a cluster of oil wells within the school campus.

In 2009, Brockovich filed a case against Prime Tanning Corporation situated in St. Joseph, Missouri. She accused the corporation of distributing sledge and asking the farmers to use it as fertilizer. In the same year, she started an investigation on a case of polluted water in Texas.

In 2012, she dealt with a case where 14 students from LeRoy, New York, faced medical symptoms such as speech difficulty and tics.

In 2016, she fought against The Southern California Gas Company for considerable methane leakage from its underground storage facility.
Personal Information
What is the physical appearance of Erin Brockovich?
Erin Brockovich is 5 feet 10 inches tall.

She has long blonde hair, and her eyes are grey.

Her zodiac sign is Cancer.
Relationship
What is the relationship status of Erin Brockovich?
She was married to actor Shawn Brown in 1982. The couple has two children, Matthew and Katie. However, they divorced in 1987. She married Steven Michael Brockovich in 1989 and has one child with him. This marriage was also short-lived.
Net worth
What is the net worth of Erin Brokovich?
Approximately, Erin Brockovich's net worth is $10 million.
Trivia
Erin Brockovich was born on June 22, 1960.

She is an American legal clerk, environmental activist and consumer advocate.

She fought the Pacific Gas and Electric Company litigation case.

She also fought many other cases as an environmentalist.

She has also written a book called 'Take It From Me: Life's a Struggle But You Can Win' and was released in 2001.

She also appeared in a documentary named 'Last Call at the Oasis' in 2012.

The movie

Erin Brockovich

was made on this Pacific Gas and Electric Company litigation case in 2000, and it earned five Academy Award nominations.

Rebel, a television series created by Krista Vernoff and partially based on Brockovich's life, premiered on ABC on April 8, 2021.
View this post on Instagram
People Also Search For Dr Anthony Fauci and Tony Evans