Edward Snowden is a technology specialist, computer scientist, and analyst from the USA. He was born in the United States on 21 June 1983. Get info on Edward's Networth, his relationship, height, weight and full bio.
Who is Edward Snowden?
Edward Snowden is a prominent technology specialist, computer scientist, and analyst from the USA who disclosed several global surveillance programs.
He had been an employee at the Central Intelligence Agency. He also worked as a subcontractor there. He was a regular employee until 2013, after he copied and leaked some highly classified information from the NSA. For this act, his home country is pursuing him on criminal charges. His actions have precipitated an intense global debate on privacy and surveillance. They have also led to historic rulings on privacy and changes in policies and technologies.
His leaked information revealed a lot of programs running by the NSA. Apart from these global surveillance programs, his disclosure also mentioned the Five Eyes Intelligence Alliance, in partnership with the European government and telecommunication companies. He gave for leaking highly classified information from the 'NSA' because the NSA's 'practices were disturbing.'
He also said it was the right thing to show the world what the intelligence agency was up to. He revealed that 'NSA' was involved in some domestic surveillance practices, which he thought were privacy infringements. He then spent several years collecting evidence. Without worrying for his safety, Snowden fled to Hong Kong and met with a reporter from 'The Guardian' to print his findings. His revelation led to conversations and cultural discussions on national security as well as individual privacy.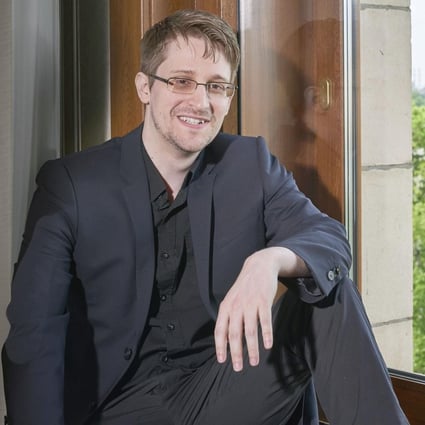 Edward Snowden's Quick Bio
Name
Edward Snowden
Born
21 June 1983
Gender
Male
Profession
Analyst

Whistleblower

Birth Sign
Cancer
Country
United States
Nationality
American
Religion
Buddhism
Ethnicity
White
Height
5'11"
Weight
78 kg
Hair Color
Brown
Eye Color
Dark Brown
Father
N/A
Mother
N/A
Spouse
Lindsay Mills
Children
1
Sexual Orientation
Straight
Profile
Instagram
Edward Snowden's Career
What is Edward Snowden famous for?
Edward Snowden is a well-educated technology specialist who initially joined the army but soon left for physical reasons.

Edward Joseph Snowden joined the United States Army on 7 May 2004. He also served as a security guard in the University of Maryland's Center for Advanced Study of Language. Snowden then got into the CIA in the year 2006. He was appointed to the Global Communications Division in the CIA. Edward was then assigned a job in Geneva, Switzerland, where he was required to maintain the Computer Network Security.

Edward also served as a contractor for Dell. He worked as a lead technologist on Dell's CIA account in 2011 on his return to Maryland. Edward was then reassigned as the lead technologist in Hawaii. Snowden resigned from the job on 15 March 2013, stating that he took a pay cut while working for the consulting firm.

Edward was alleged with several criminal and civil lawsuits in his career with his unauthorized sharing of information about the theft of government property and non-compliance of duties.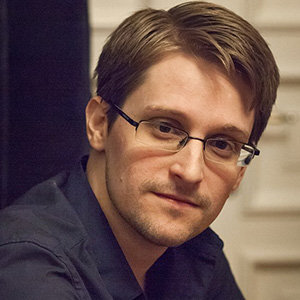 Edward Snowden's Personal Information
What is the height and weight of Edward Snowden?
Snowden was born in 1983 and is presently 37 years old.

The 37-year-old is 5ft 11inches tall. He weighs around 73kgs. Snowden is exceptionally disciplined about his physical fitness. This habit comes from the time he was in the US military. He wanted to serve in the US war effort in Iraq. Unfortunately, after breaking both his legs during training, he gave up on this dream.

Although he departed the US military, he did not leave behind the discipline and routine of daily life.
Also, read about Jeff Ross.
Edward Snowden's Relationship
Snowden and his relationship had to go through significant lows after he came clean about disclosing the NSA's surveillance programs. His long-time girlfriend back then was Lindsay Mills.

A lot of reports and documentaries suggested that Snowden deserted Mills. Who also assumed that Mills fled to Hawaii.

Whatever speculations came out, both Snowden and Mills chose to remain silent on this topic in the media.

In 2014 Mills left for Moscow to join Snowden in exile.

Edward Snowden revealed in 2019 that he is living in a two-bedroom apartment and has married the love of his life in 2017.

The couple was blessed with a child on 28 December 2020. The family has already applied for Russian citizenship to safeguard the child's future.

But both of them said that they hope to be someday able to go back to American. Also, they'll be raising the child with American values.
Edward Snowden's Net Worth
Edward Snowden does not have any degree; he mainly earns through media appearances after the exiled. He earns around $200,000 per media appearance.

His present net worth is around $500,000.
Trivia
He married Lindsay Mills during his exile.

Edward Snowden was permitted permanent residency in Russia in 2020.

He is 38 years old.

Several movies and documentaries have been made about him. One of them is Snowden.

A movie made on his life also won an Oscar.

He is presently in exile and lives in Moscow.

He has a net worth of $500,000.

He has also been a part of the US military but had to leave during the training period due to injury.
View this post on Instagram
People Also Search For Casey Frey and David Goggins