The life of Doug DeMuro
Doug DeMuro was born on May 22, 1988, in Denver, United States. He finished high school at George Washington. He completed his graduation in economics from Emory University in Atlanta, Georgia. He is a YouTuber, writer, author, columnist, and businessman. He connects with his audience very well, and evidence of it is his four million YouTube subscribers. His parents gifted him a Volvo 850 Sedan when he was sixteen years old. He started his career at Porsche as a vehicle allocation manager in Atlanta. A year after he quit his job to concentrate on automotive writing.
A very talented American YouTuber known for his detailed review of exotic and luxurious cars. He owns a website, "cars and bids," where cars are auctioned. Doug is a vivid writer, author, and columnist. While his article titled "The Truth About Cars" was published in 2013, he started his YouTube channel to review cars and their variants. Doug pursued his passion, and his interest in cars was visible at an early age. He completed his education but did not stick to the corporate world; instead, he followed his dreams and achieved great heights of success.
Quick Bio
Birth Name

Doug DeMuro

Born

22 May 1988 (Age 33)

Gender

Male

Profession

Youtuber, writer, author, columnist, and a businessman

Birth Sign

Gemini

Country

United States of America

Nationality

American

Religion

Christian

Height

6 ft 3 inches (190 cm)

Weight

NA

Hair Color

Dark Brown

Eye Color

Grey

Sexual Orientation

Straight

High School

George Washington High School

College

Emory University, Atlanta

Net Worth

The US $ 4 million

Profile

Youtube
Genre

Youtuber, writer, author, columnist, and a businessman

Works

The Truth About Cars, cars and bids,

Jalopnik

, and

Cox Automotive

, Plays With Cars, From My Perspective, Bumper to Bumper.
Career
What is the success story of Doug DeMuro?
If you are a passionate YouTube viewer, it is doubtful that you do not know Doug DeMuro. He is an influential automobile reviewer. Doug was an automobile lover from the beginning. He was surrounded by luxurious cars in his very first job. Before he started earning a large amount of money, he was handed over a Porsche 911. It was a dream come true for 21 years old, but his passion for cars could not stop him from leaving the job and starting his freelancing career by writing articles about cars.

He was writing for an auto trader, and this is where his writing acumen evolved. His career took a sharp spike when he published "The Truth About Cars," and he started his own YouTube channel the same year. He runs his blog called "PlaysWithCars." His review and column work was recognized in the mainstream media. His credibility in the automobile industry was enough to take his YouTube channel to new heights. He released his book in 2016 titled "Bumber to Bumber."

He kept his focus on writing and shooting YouTube videos. In his career so far, he has provided several reviews and given very authentic feedback to his audiences. The dough has a very typical way of reviewing cars. He rates cars between 10 to 100 and calls it "dough score." He first talks about the car's exterior and interior, points about oddities and features, and then drives the vehicle.
Personal Information
What is the physical appearance of Doug DeMuro?
Rickey is 6 feet 3 inches tall and has an average athletic build. His body weight is not known, and he maintains a healthy diet to stay fit. He has dark brown short hair and grey eyes.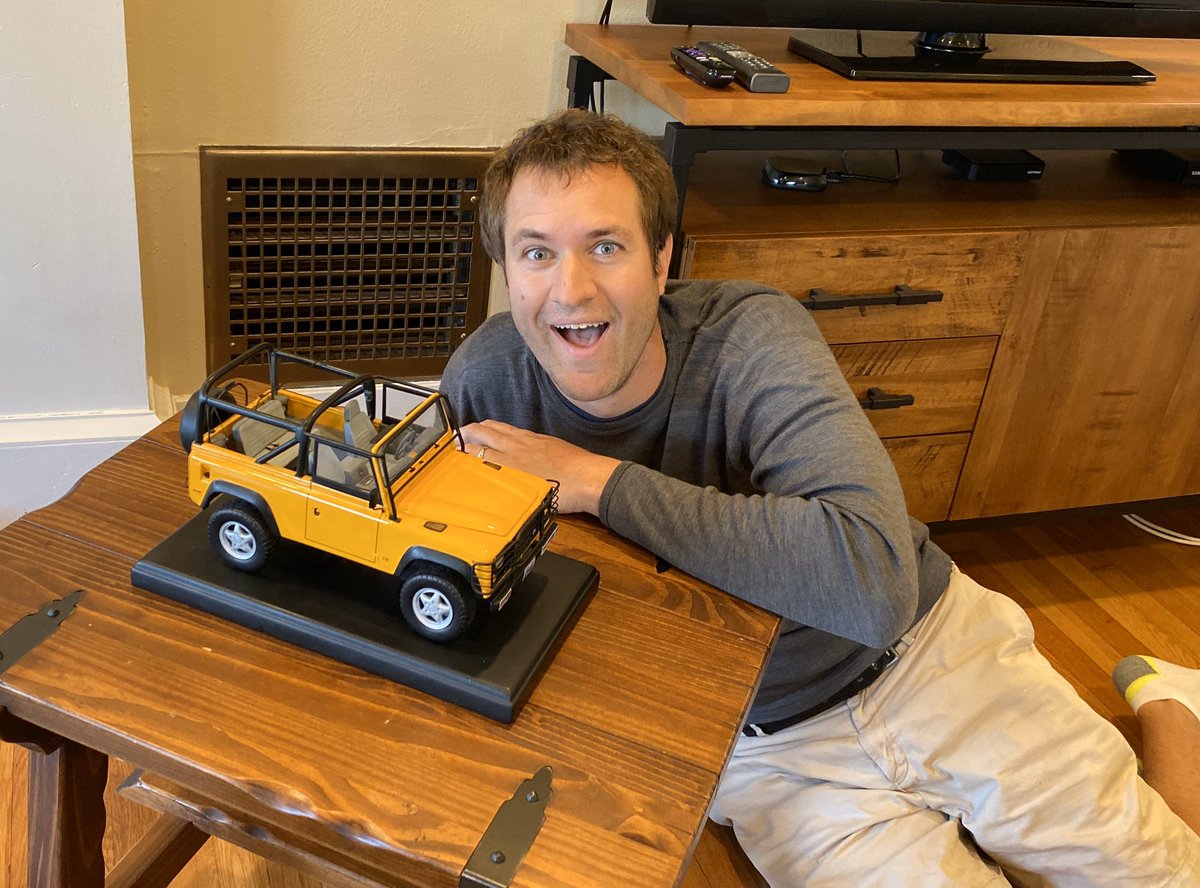 Relationship
What is the relationship status of Doug DeMuro?
The dough has maintained his personal life private. He is married to Joanna. In 2018 they moved to San Diego from Philadelphia. They were blessed with a son on Sept 2, 2021.
Net Worth
What is the net worth of Doug DeMuro?
Doug has a net worth of 4 million. Most of his earnings are from writing and YouTube review videos.
Trivia
Associated with Matt Farah's podcast "The Smoking Tire."

His pet name is noodle.

Has published a few books.

He owned his first car at the age of 16, gifted by his parents.
View this post on Instagram
People Also Search For Symfuhny and Larray