Don Blankenship is a distinguished American businessman, politician, and political writer. He was a Republican before but later joined the Constitution Party.
Who is Don Blankenship?
Donald Leon Blankenship, mostly known as Don Blankenship, is a reputed business person and politician hailing from the United States of America. He has served as the CEO of one of the largest coal firms, Massey Energy Company. Blankenship joined politics as a Republican, but in 2018 he shifted to the Constitution Party. He represented the party in the Presidential election of the United States alongside Bill Mohr as a nominee. The businessman is also a writer and penned down the book titled OBAMA'S DEADLIEST COVER-UP: They All Have Blood on Their Hands.
Blankenship has also created several controversies in his career. He was even charged with the conspiracy to violate mine safety and health standards and served one year in federal prison as well as paid a $250,000 fine. His company was also accused of polluting groundwater. In 2005, one of Massey Energy's employees, Deborah May, made allegations of assault on the businessman. He was also partially accused of the company's Upper Big Branch explosion in 2010 that took around 20 lives. The politician is also active on social media platforms. He has 5,642 on Facebook, 4,290 followers on Twitter, 623 followers on Instagram, 79 subscribers on Youtube.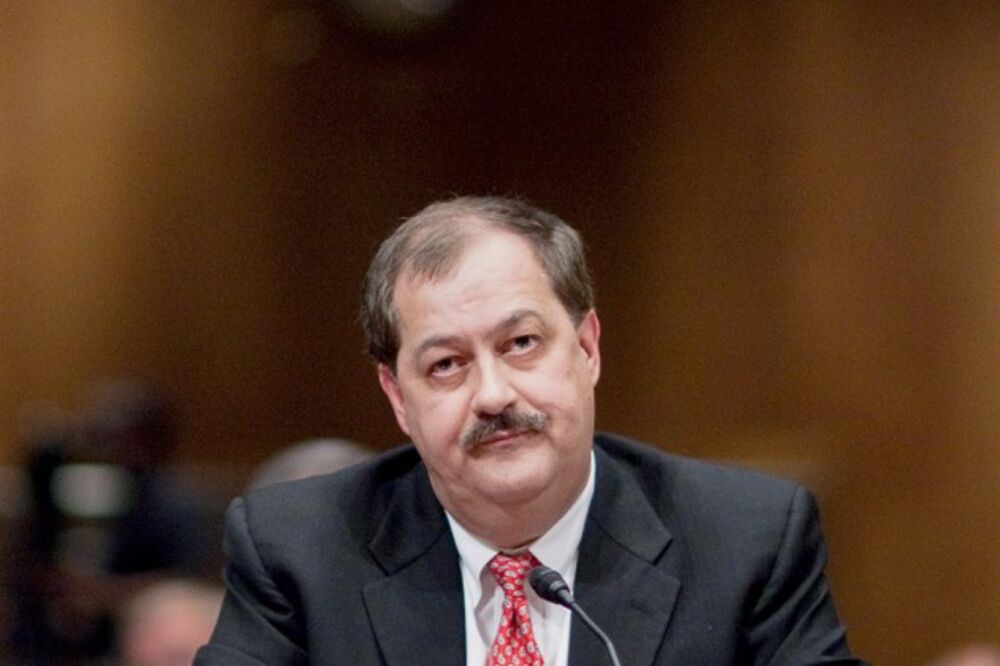 Quick Bio
| | |
| --- | --- |
| Birth Name | Donald Leon Blankenship |
| Birth Date | March 14, 1950 (Age 71) |
| Birth Place | Stopover, Kentucky, USA |
| Birth Sign | Pisces |
| Gender | Male |
| Other Names | Don Blankenship |
| Parent(s) | Nancy McCoy |
| Sibling(s) | N/A |
| High School | Matewan High School in Matewan |
| College | Marshall University |
| Education | Graduated in accounting |
| Profession | Businessman, politician, political writer |
| Active Years | The 1970s- Present |
| Country | United States of America |
| Nationality | American |
| Height | 5 feet 8 inches |
| Weight | 86 kg |
| Eye color | Dark brown |
| Hair color | Grey |
| Sexual Orientation | Straight |
| Relationship | Married |
| Spouse(s) | N/A |
| Girlfriend(s) | N/A |
| Children | John Blankenship, Jennifer Blankenship |
| Tattoos | N/A |
| Social Media Handles | Facebook |
| Net worth | $40 million |
Career
What are the career highlights of Don Blankenship?
Don Blankenship is a politician and businessman in the USA. In 1982, he joined Rawl Sales & Processing Co., a sister company of Massey Energy. After serving for almost seven years, Blankenship was offered the position of manager of the company. In 1999, he was promoted to the work of the president and chief operating officer. After a year, the businessman was named the chairperson of Massey Energy Company. During his stay, Blankenship has gained both respect and criticism. He was partially convicted of every controversy of the company.

The businessman became Fluor Corporation's one of the board of directors. Currently, he is serving as the director of the National Mining Association. Don Blankenship was also elected to the board of directors of the United States Chamber of Commerce. He was interested in politics for a longer time. Following the interest, the personality joined the Republican Party. The politician was a candidate for the 2018 United States Senate election in West Virginia but lost against Joe Manchin. He then joined the Constitution Party. Blankenship was also a nominee in the 2020 United States presidential election.
Personal Information
What is Don Blankenship's height?
Don Blankenship is 5.8 feet tall. He was born in Stopover, Kentucky, USA, on March 14, 1950. The politician attended Matewan High School in Matewan and graduated in accounting from Marshall University. His mother's name is Nancy McCoy.
Relationship
What is Don Blankenship's relationship status?
Don Blankenship is a married man though his wife's name is not known. He has two children John Blankenship and Jennifer Blankenship.
Net worth
How much does Don Blankenship earn?
Don Blankenship is a successful businessman. His net worth is $40 million.
Trivia
Don Blankenship is a member of the Constitution Party.

He was born on March 14, 1950.

Blankenship graduated from Marshall University.
View this post on Instagram
People Also Search For Thomas Modly and Ted Sarandos