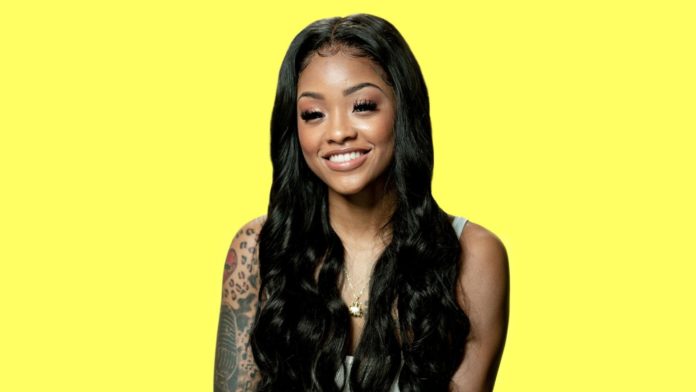 Who is Domo Wilson?
Domo Wilson is a social media star hailing from the United States of America. She is a musician and a famous Youtuber. Her main Youtube channel has 1.81 million subscribers. Wilson's other channel, Domo Wilson Music, has 1.58 million subscribers, and Domonic's Clubhouse has 34.4 thousand subscribers. The internet personality has come out as bisexual as well as has been an influential speaker for homosexuality. She and her ex-girlfriend Crissy Danielle created a Youtube channel with the name Domo And Crissy. They become very famous over the internet in a short period.
But unfortunately, the couple got separated after a long-term relationship. Wilson is also a prominent musician. She has released two albums to date, namely Chapter 25: Domonique and Domo vs. Domonique. The singer's popular singles include In Love With a Straight Girl, Empty, Let's Do It, Good Luck, To My Son, Fuck Girl, You, Sweet Girl, Something New, etc. Apart from Youtube, Wilson is quite popular on other social media platforms. She has 2.4 million followers on Instagram, 693 thousand followers on Facebook, and 528.5 thousand followers on Twitter. The social media star is an inspiration to many. Homosexuality is still not accepted by the public wholeheartedly. On such grounds, people like Wilson became the flagbearer for the reformation.
Quick Bio
Birth Name

Domo Wilson

Birth Date

June 24, 1994 (Age 27)

Birth Place

Chicago, Illinois, USA

Birth Sign

Cancer

Gender

Female

Other Names

N/A

Parent(s)

N/A

Sibling(s)

Five siblings, including Michael Wilson

High School

N/A

College

N/A

Education

N/A

Profession

Youtuber, musician, social media star

Active Years

2010- Present

Country

USA

Nationality

American

Height

5 feet 6 inches

Weight

55 kg

Eye color

Dark brown

Hair color

Light brown

Sexual Orientation

Bisexual

Relationship

Single, separated

Spouse(s)

Unmarried

Girlfriend(s)

Boyfriend(s)

Crissy Danielle

Children

Domonic Wilson

Tattoos

Yes

Social Media Handles

Facebook

Net worth

$1.5 million
Career
Why is Domo Wilson popular?
Domo Wilson is an American social media star and musician. She has been interested in hip-hop music since her childhood. Her personal life and professional career were interconnected. Wilson's sexual orientation has played an integral role in her way to success. She created her first Youtube channel with Domo Wilson Music in 2010, which has 1.58 million subscribers. For you is the oldest video available on the channel that was uploaded in 2014.

It was viewed 973 thousand times. The official music video of the song Bisexual Anthem is the most popular video with more than 14 million views. Wilson created a self-titled Youtube channel in 2017 that currently has 1.81 million subscribers. I'm Bisexual is the most-watched video with 2.1 million views. Wilson also handles her son's Youtube channel titled Domonic's Clubhouse that has 34.4 thousand subscribers. In 2019, she uploaded her first album, Chapter 25: Domonique. In the following year, the singer came up with her second album, Domo vs. Domonique.
Personal Information
Is Domo Wilson educated?
There is no information about Domo Wilson's educational background, but she has attended high school. The social media influencer has not revealed her parents' names yet. Reportedly she has five siblings.
Relationship
Is Domo Wilson gay?
Domo Wilson came out as gay while attending high school. She was in a long-term relationship with Crissy Danielle, but they have separated recently. Wilson gave birth to her only child Domonic Wilson through surrogacy.
Net worth
What are the income sources of Domo Wilson?
Domo Wilson is a social media influencer with millions of followers. She is also a hip-hop artist. Her net worth is $1.5 million.
Trivia
Domo Wilson's birth sign is Cancer.

She has tattoos on her body.

Wilson is 5.6 feet tall.
View this post on Instagram
People Also Search For Omi in a Hellcat and Benny Soliven