Craig Tracy (born May 22, 1967)  is from Louisiana, New Orleans. The 53-year-old is a well-known celebrity body painter and famous for his paintings all around the world. His passion for painting came from the culture of New-Orleans and he started to pursue his career in painting from the age of 15. His family celebrated Mardi Gras the festival to color each other faces with paint.
He is a member of the famous "Painter" List and also one of the judges of Gameshow titled "Skin Wars". He also has a very large social media following with over 56,000 followers. Discover Craig Tracy's height, weight, paintings, relationship, net worth, and full bio down below.
Quick Bio
| | |
| --- | --- |
| Name | Craig Tracy |
| Born | May 22, 1967 ( 53 years old) |
| Gender | Male |
| Profession | Painter |
| Birth Sign | Gemini |
| Country | USA |
| Nationality | American |
| Religion | N/A |
| Ethnicity | White |
| Height | N/A |
| Weight | N/A |
| Hair Color | Bald |
| Eye Color | Blue |
| Father | N/A |
| Mother | N/A |
| Spouse | Ashley |
| Children | N/A |
| Net Worth | $ 3 Million |
| Profiles | Facebook, Instagram, Twitter, YouTube |
Early Life
What was Craig Tracy's inspiration? When he was 15, he started painting people's faces at the festival "Mardi Gras". His passion for painting grew. A year later he was gifted by airbrush. That gift changed his life. He got inspired by various painter such as Norman Rockwell, Boris Vallejo, Chuck Close, etc.
That inspiration gave him the experience to paint on surfaces. He also attended the 'Art Institute of Fort Lauderdale' in Florida to hone his skill and become a better painter. In one interview he mentioned a person begging him to paint his face and that turned his conventional painting into glamorous body art.
Career
How did Craig Tracy become a body painter? Craig Tracy started to paint at the age of 16. But his professional journey started at the age of 20 as an illustrator. But being an illustrator did not meet his dream. Craig mentioned he hated being an illustrator and retired six years later. He started painting in bodies and faces but due to conservative society, he had to face a lot of challenges.
In 2001,  during Halloween, one person begged him to paint his face. That painting sparked something in him, he started to paint more faces and finally found his calling. He started to research more about body painting and finally decided to pursue his passion and career in body painting. He mentioned painting in the body more meaningful and intriguing than any other surfaces.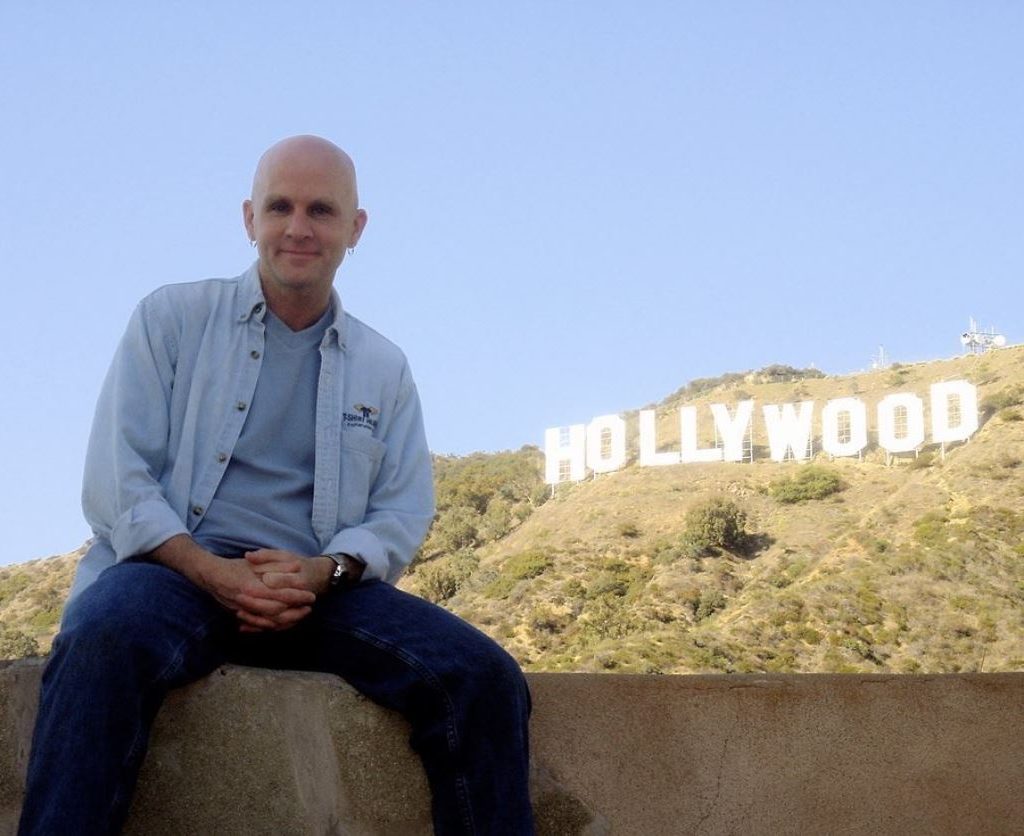 What is the favorite painting of Craig Tracey? His favorite painting is called " Speed". He calls it a balance between simple and complex. It is a perfect triangle, circle, and square. Those figures are perfectly represented in the cheetah as well.
Picture – Speed ( Art by Craig Tracey)
"The Nature Series" was his first bodypainting image series. The painting earned him worldwide fame and led to the path at the World Body Painting Festival in Austria. He and his friend Jerad Tidwell a fellow artist received first place. They are now invited annually as a guest for the show.
Skin Wars – In 2014, the GSN TV series "Skin Wars" started to air. Craig is playing the role of Judge and "Bodypainting guru"ever since the start of the show. He has also judged Living Art of America a well-known body painting competition and hosted an event a New York Body Painting Day.
Personal Information – Nothing has been much known about Craig despite his popularity. He has medium height and a lean body but official records are not updated as yet. He has blue color eyes and he is bald.
What disease has Craig Tracy been suffering from? The famous painter has suffered from degenerative eye disease since he was 3 years old and suffers situations blindness. Despite the setback, Craig has not let hamper physical limitations affect his passion and dream.
Nothing has been much known about his parents but his brother Phil Tracy works in his gallery.
Net worth
What is the net worth of Craig Tracy? The legendary painter's source of income tends to be the sale of paintings, commissions, and brand deals. His net worth is estimated to be approximately $3 million as of 2020. He leaves a modest lifestyle despite earning a major source of income.
Trivia
Craig Tracy started painting when he was 15.
He started his career at Illustrator when he was 20.
He started his career as a body painter when he was 21.
He won the World Body Painting Festival in Austria.
His net worth is around $ 3 million.
Craig Tracy and Danny Daggenhurst are well known American Entrepreneurs.
Video
Image Credit @craigtracyart Instagram