Keith Farrel Cozart also is known as Chief Keef (born August 15, 1995) is a famous American rapper, songwriter, and music producer. He became popular in the early 2010s with a single like "I don't like" which later was remixed by megastar Kanye West. He is the CEO of his own record label Glory Boyz Records. Chief Keef has been involved in major controversies as well such as the weapon possession charge.
Chief Keef is also starting to get fame on social media. He has over 1.5 million subscribers on YouTube and over 6 million followers on Instagram. Discover Chief Keef height, weight, age, relationship, net worth, and, full bio down below/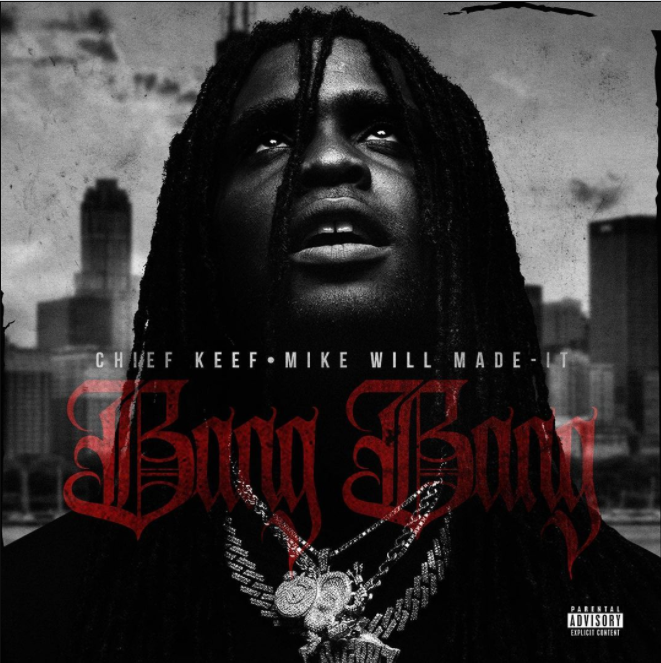 Quick Bio
Name
Keith Farrel Cozart (Chief Keef)
Born
August 15, 1995
Gender
Male
Profession
Rapper
Birth Sign
Leo
Country
American
Nationality
USA
Religion
N/A
Ethnicity
Mixed
Height
183 cm (in centimeters )
1.83 m (in meters)
6 ft (in feet and inches)
Weight
70 kg (in kilograms)
154 lbs (in pounds)
Hair Color
Black
Eye Color
Black
Father
Alfonso Cozart
Mother
N/A
Spouse
Pretty Mesha (Fiance)
Children
4
Net Worth
$5 Million
Profiles
Facebook, Instagram, Twitter, YouTube
Early life
Where was Chief Keef born? Chief Keef was born in Chicago Illinois. He was raised by his mother and grandmother. He got separated from his father at a very age. He was very fond of his uncle Keith Carter also known as Big Keef and after the death of his uncle Chief keep was named after his uncle.
Chief Keef is also a member of the street gang "Black Disciples". He was hooked up in rap music at a very early age and started rapping when he was 5 years old.
His mother understood his passion for music and brought him a karaoke machine. Ever since that he has been writing his own rhyme and rapping as well.
When he was a child he attended Dulis Elementary School and a therapeutic school Banner School. At the age of 15, he dropped out of school to pursue a music career.
  Career
What is Chief Keef famous for? In 2011, Chief Keef started to gain recognition for his debut mixtape " The Glory Red and Bang". He was under house arrest for weapon possession. During that time, he decided to pursue a YouTube career and started to post his music on YouTube.
He became famous in Chicago for his music "I Don't Like". They called the song a perfect Chicago Song. The song became worldwide famous when Kanye West remixed it along with other music superstars. Chief Keef was starting to hear his name in the rap industry.
In 2012, his fame was at its peak, and a bidding war was starting to take place between record labels for his signature. He eventually signed with Interscope Records on a lucrative deal and his own record label, His deal was worth around 6 million and a further 4 million to establish GBE records.
He became the founder of the record label "Glory Boyz Entertainment. He released his first album "Filthy Rich" through Interscope Records which featured mega stars like 50 Cent, Rick Ross, Wiz Khalifa, etc.
In 2013, he signed with another record label called 1017 Brick Squad Records. Another highlight of Chief Keef's career is his collaboration with Kanye West on the track "Hold My Liquor".
On August 15, 2013, on his 18th birthday, he surprised his fans with a new mixtape titled Bang pt 2. The mixtape was not reviewed his admirably as he hoped and the next mixtape titled Almighty Sosa was also a victim of negative reviews.
He released the critically acclaimed mixtape "Back from the Dead". Later the same year he has released from Interscope Records. He released Bang 2 and Bang 3, his second and third albums in 2015. He also released his fourth album "Dedication" in 2017.
Personal Information
What is the height of Chief Keef? Chief Keef stands at the height of 6ft and weighs about 70 kg. His hair color is black and has black color eyes. His zodiac sign is Leo.
He was separated from his father at an early age and was raised by his mother and grandmother. He was very close to his uncle and decided to follow the path of music which he learned from his uncle. He is a serious but very determined person. He takes his music very seriously.
Relationship
Is Chief Keef dating someone? Chief Keef is engaged with Pretty Mesha, a worldwide model, and video dancer. They have 4 kids. His past relationship and dating information are still unknown as he likes to keep his life private.
Controversy
Why did Chief Keef go to jail? In 2017 he was kept under house arrest for the culprit in heroin distribution. Later that year, he was again kept in house confinement for possessing a weapon.
One year later he was sent to juvenile for a parole violation. There was suspicion on him of killing other rappers but it was not proved guilty of the murder. In 2014, Chief Keef went to jail for driving under the influence of Marijuana, he was also sued by various record labels for failure in appearing for concerts and music productions.
Net Worth
What is Chief Keef's net worth? Chief Keef is a very respected name in the rap industry. He has various famous records and albums. His primary source of income comes from music and record deals. His net worth as of 2020, is estimated to be approximately $5 million.
Trivia
He was named after his uncle Big Keef.
He was raised by his mother and grandmother.
His first single "I Don't Like" was remixed by Kanye West.
His net worth is approximately $ 5 million.
Chief Keef and Ski Mask are famous American rappers.
Video

'
Image Credit – @ChiefKeef Instagram