Charlie Clips is a well-known American rapper notably recognized for his rap battles. He was a member of the 2016 season of the series, Wild "N Out.
Who is Charlie Clips?
Charles Leon Brown III, popularly known by his stage name, Charlie Clips, is a hip-hop star hailing from the United States of America. He is a social media influencer with thousands of followers on each platform. Known for his rap battles and competitive nature, the rapper has been recognized multiple times in his career. Clips belong to an African-American family. He is also known as a comedian as well as an entertainer. A middle-aged hip-hop artist associated with other rappers such as DNA and Goodz in his career is considered one of the most competitive rappers in battles.
Clips had heated ap battles with fellow rap challengers- Tay Roc, Aye Verb, Hollow Da Don, T-Rex, and Loaded Lux. Clips had his best fighting from 2013 to 2017. For his brilliance in hip-hop culture, the rapper received the recognition of Battler of the Year. In 2016, Clips appeared as a participant in the comedy-rap show of MTV network Wild "N Out.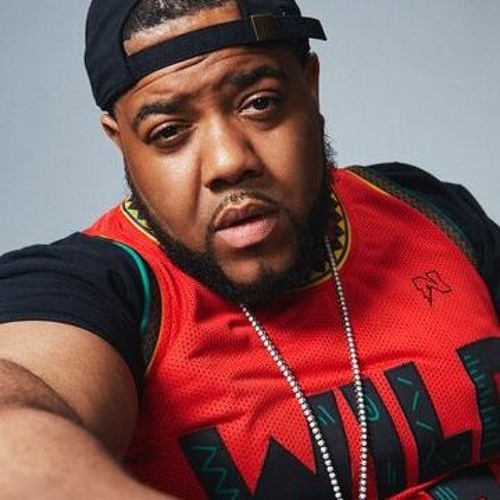 Quick Bio
| | |
| --- | --- |
| Birth Name | Charles Leon Brown III |
| Birth Date | March 21, 1983 (Age 38) |
| Birth Place | Harlem, New York, USA |
| Birth Sign | Aries |
| Gender | Male |
| Other Names | Charlie Clips |
| Parent(s) | N/A |
| Sibling(s) | N/A |
| High School | N/A |
| College | N/A |
| Education | N/A |
| Profession | Musician, Rapper |
| Active Years | 2008- Present |
| Country | United States of America |
| Nationality | American |
| Height | 5 feet 8 inches |
| Weight | 80 kg |
| Eye colour | Dark Bown |
| Hair colour | Black |
| Sexual Orientation | Straight |
| Relationship | N/A |
| Spouse(s) | N/A |
| Boyfriend(s) | N/A |
| Children | N/A |
| Tattoos | N/A |
| Social Media Handles | Youtube |
| Net worth | $700 thousand |
Career
What does Charlie Clips do?
Charlie Clips is one of the best rap battles of all time in the USA. The rapper entered the hip-hop industry in 2008. While competing in the rap battles, Clips showed his skills and gradually gained the public's attention. He has a record of participating in over 67 battles in four years from 2013 to 2017 against other rappers such as Tay Roc, Aye Verb, Hollow Da Don, T-Rex, and Loaded Lux. The rapper is considered one of the legendary battles of all time for his excellence in the field. Clips' most noted rap battle leagues are URL, KOTD, Lionz Den, Don't Flop, Quiet Room, Gorilla Warfare, and others. In 2020, he competed with Infrared Da General, which was a significant one. Clips' popular songs are- Get Ya Bands Up, They Don't Know out in 2011, Barz in 2016, and Ghetto Youth in 2017.

The rapper has also released a few mixtapes: Fully Loaded Clips, Legendary, and Lenox Ave Beast. Clips have associated with other rappers and created songs like Oh No It's Not, Clips and Bars, We Run It, Go Hard, Never Enough, etc. The rapper collaborated with Nick Cannon while producing a diss track featuring the legendary Eminem titled The Invitation. Clips has a huge fan following in the rap industry as well as on social media. He has 669k followers on Instagram, 70.4k subscribers on Youtube.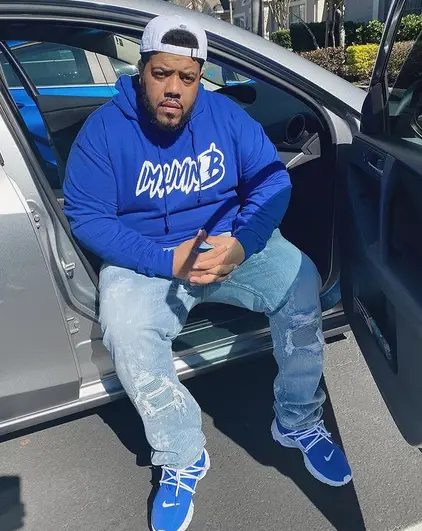 Personal Information
How does Charlie Clips look?
Charlie Clips is a 38 years old rap battler. He is 5.8 feet tall and weighs around 80 kg. The rapper has dark brown eyes and black hair. Clips like to keep facial hair as well as wear a cap most of the time. The rapper was born on March 21, 1983, in Harlem, New York, USA. There is no information about his family background.
Relationship
Whom did Charlie Clips marry?
According to the sources, Charlie Clips is possibly single at the moment, but e was in a relationship before. The rapper never disclosed his love life.
Net worth
How much does Charlie Clips earn?
Charlie Clips' net worth is $700 thousand.
Trivia
Charlie Clips is a rap battler.

He appeared in Wild "N Out.

Clips entered the rap industry in 2008.
View this post on Instagram
People Also Search For Q-Tip and Petey Pablo