Who is Carlos Mencia?
Carlos Mencia is a viral Honduran-American comedian, writer, and actor. His style of comedy involves political topics such as race, social class, and criminal justice. His popularity is mainly because of the central comedy show named The Mind of Mencia.
By his real name Ned Arnel Mencia, Carlos Mencia was born on the 22nd of October 1967 in San Pedro Sula, Honduras, being the son of a Mexican mother and a Honduran father. Carlos Mencia was the seventeenth of eighteen children of Magdalena Mencia, who refused to give her son his biological father's, Roberto Holness, last name, because of a domestic fight that she has had with him.
When he was born, his parents were having a dispute, and his mother refused to let her son have his father's surname. As a result, on his birth certificate, his name is Ned Arnel Mencía. Despite this, out of respect for his biological father, Mencia adopted his last name and continued to use it until he became 18.
Carlos Mencia may be a well-known comedian who has been in a number of films, television series, and records, but the money he owes the IRS and the three Roseburg properties he stands to lose as a result of those debts are not amusing. According to a lien filed by the IRS in Douglas County in July, Mencia and his wife Amy owe about $1.2 million in unpaid federal income taxes spanning three years. According to documents, the couple owes $433,890 in delinquent taxes in 2013, $341,126 in unpaid taxes in 2014, and $386,335 in outstanding taxes in 2015.
Quick Bio
Name
Ned Arnel Mencia
Born
22nd October 1967
Gender
Male
Profession
American Comedian, Writer, and Actor
Birth Sign
Libra
Country
San Pedro Sula, Honduras, US
Nationality
American, Honduran
Religion
Roman Catholic
Ethnicity
Latin
Height
5ft 7 in

1.72 m

172 cm

Weight
75 kg

165lbs

Hair Color
Black
Eye Color
Black
Father
Roberto Holness
Mother
Magdelena Mencia
Spouse
Amy Mencia
Children
Son – Lucas Pablo Mencia
Net Worth
$25 million
Profile
Instagram, Twitter, YouTube
Early Life
Where was Carlos Mencia born?
He was born in San Pedro Sula and is the 17thof 18thchildren. He was born to a Mexican mother named MagdelenaMencia and a Honduran father, Roberto Holness. He was raised in a Roman Catholic by his uncle and aunt, and it was difficult to stay out of gang wars while he was growing up. However, with his family's help, he stayed out of gangs and excelled in school.
Career
What are the major achievements of Carlos Mencia?
During the early phase of his career, he suggested changing his name to Carlos from Ned to appeal more to the Mexican public. He was very successful while he did standup at the famous LA stand up venues such as The LA Cabaret and The Comedy Store. He also appeared on BuscandoEstrellas after he gained recognition in these venues. He was also awarded the title of 'International Comedy Grand Champion.'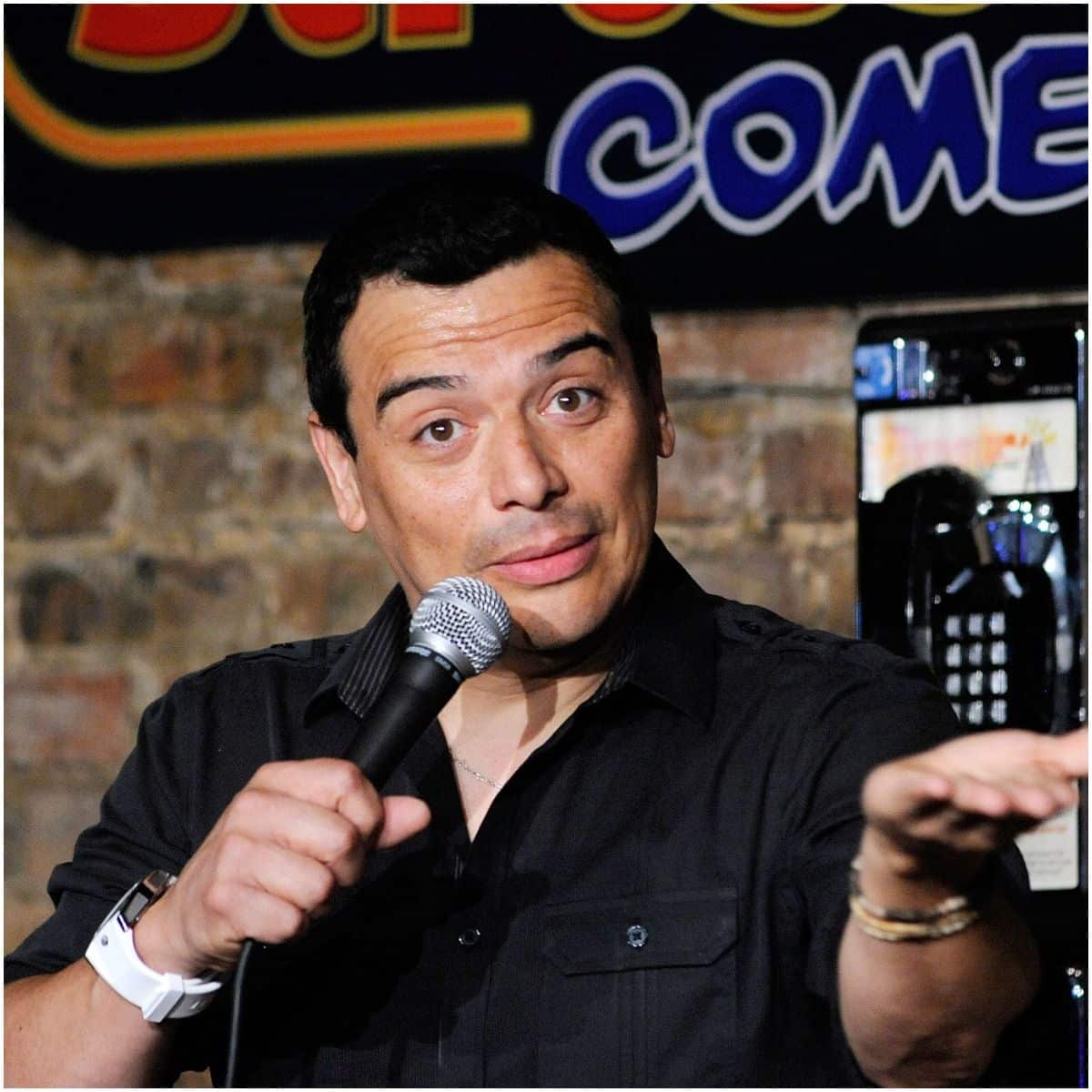 Personal Information
What is the height of Carlos Mencia?
He is 53-year-old and is about 172 cm tall and weighs around 75 kg.
Relationship
What is the relationship status of Carlos Mencia?
He married his girlfriend Amy Mencia, who was in a relationship for a long time. They have a son named Lucas Pablo Mencia.
Lucas Mencia, brother of Carlos Mencia, appeared with him in his famous show' Mind of Mencia'. In 2005 Carlos was accused of plagiarism by Joe Rogan and was deeply criticized for his inappropriate comments during Hurricane Katrina in 2009.
Net Worth
What is the Net worth of Carlos Mencia?
As of 2020, he is estimated to have a wealth of 25 million USD. His fortune is due to his successful career as a comedian in various movies and TV shows.
Social Media Profile
View this post on Instagram
Trivia
He is one of the most famous American comedians.
He also featured in Marc Maron's podcast 'WTF with Marc Maron' in 2010.
He also did an advertisement for Bud Light.
Sent to live in Honduras as an adolescent to get him away from the gang culture in Los Angeles
I left college a couple of classes short of a degree in electrical engineering to focus on stand up comedy.
Parked cars and worked the door at The Comedy Store during his earliest days performing at the Los Angeles club.
Maggie Rita's Chain Restaurant is co-owned by him.
People Also Search For Michael Blackson and DL Hughley