Who is CallMeCarson?
Carson King, famous as CallMeCarson online,  is an American comedian, gamer, YouTuber and a Twitch streamer. He was born on 10th May 1999 and created his channel on his 13th birthday, i.e., on May 10, 2012. He became popular with his videos like DeviantArt is NOT Safe and Invading Discord Servers. 
He is known for creating videos along with his friends, usually recording themselves on the app Discord or in the video game Minecraft.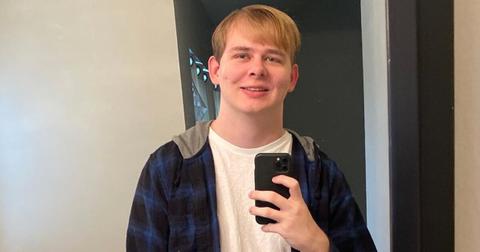 Quick Bio
Name

Carson King

CallMeCarson

Born

May 10, 1999

Gender

Male

Profession

Comedian, Gamer, Youtuber, Twitch Streamer

Birth sign

Taurus

Country

America

Nationality

American

Religion
Not known
Ethnicity

Caucasian

Height

191 cm

6 ft 3 in

Weight

75 kg

Eye Color

Light Brown

Hair Color

Blonde

Father
Not known
Mother
Not known
Spouse

NA

Children

NA

Sexual Orientation

Straight

Profile
Instagram
Career
Carson makes videos reviewing on videos, images, games with his friends and recording it on Discord and uploads them on his main channel. CallMeCarsonLIVE is the YouTuber's second channel in which he uploads his friends and himself playing several games like UNO, Minecraft, Gang Beasts, Roblox, Portal, and many others.
In his third YouTube channel, CallMeCarson VODS holds the records of full and unedited records of his past live streams from his channel in Twitch. And finally his fourth youtube channel, CallMeCarson Plus) includes bits, short videos and TikToks. 
In 2019 Carson started a Survival Multiplayer Series with other streamers in his Twitch channel. Many streams such as scoop, two mad and Ant Venom joined the series. 
Carson announced his new podcast UNZIPPED PODCAST in his youtube channel where at least four people under 20 would speak about topics they don't care about. 
It was in 2016 when Carson started getting into a lot of controversies. His Minecraft account's username was I_LYNCH_BLACKS. Many people were reported to have made racist comments on other members in his Discord server that was public. Carson and his team denied banning those members.
Another controversy that Carson got into was for faking his relationships and sexting.
ON March 2019 Carson had 1 million subscribers in his YouTube channel. Then on September  2019, his youtube channel grew with a million more subscribers and on August 2020 Carson's YouTube channel had 3 Million subscribers.
Personal Information 
What keeps callmecarson fit?
The 21-year-old American is not much into fitness. He has a hight of 6ft and 3 inches and weighs about 75 kgs.
Also, read about Ralph Macchio.
Relationship
Although Carson has not spoken much about his personal life or family on social media platforms, he has got into a lot of controversies for faking relationships. He openly stated that Katerina had cheated on him with Fitz who was Carson's good friend, while she knew about his mental health.
The situation was later proved false.
Net Worth
Carson King who runs a popular youtube channel callmecarson's net worth as confirmed by a source is estimated to be $300,000 
Trivia
Carson's videos on his YouTube channel usually receives almost 150 million views.

Carson co-hosted a podcast on entertainment and gaming with The Narrator and Raccoon Eggs

Before starting his main youtube channel CallMeCarson he used to upload videos on youTube under the name of bluecreepers.

Carson during  Disney Television Animation his visit is said to have met Dan Povenmier who is the creator of Phineas and Ferb.