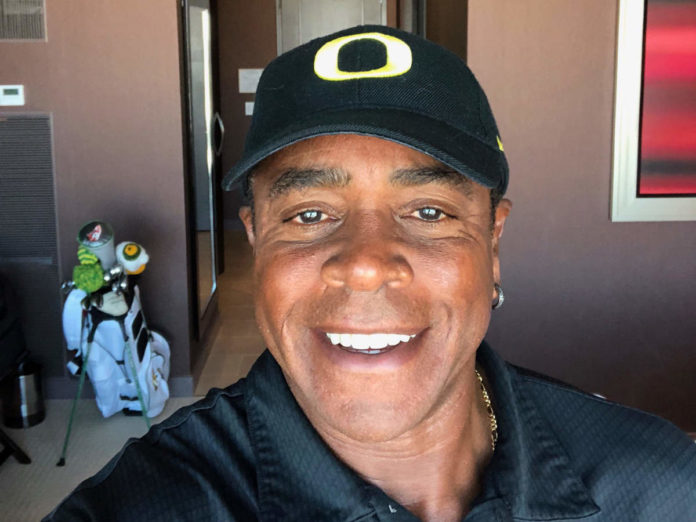 Know About the Life of Famous Sports Commentator Ahmad Rashad
If you are a fan of American football, you must have heard the voice of Ahmad Rashad on commentary several times. Before he started commentating, he played for several clubs associated with American football. He is frequently considered one of the greats in the history of American football, and he has also tasted success in his commentary career. In this article, we are going to discuss the life and career of Ahmad Rashad. 
Ahmad Rashad was born in the year 1949 in Portland, Oregon. His original name was Robert Earl Moore Jr., and he is the only son of Condola Moore and O.C. Moore. He finished his graduation degree from Mount Tahoma High School in 1967. He has made a total of 495 appearances in his football career, and in this period, he has recorded a total of 44 successful touchdowns. Ahmad played for a total of 3 clubs, St. Louis Cardinals, Buffalo Bills, and Minnesota Vikings. Once his football career was over, he began anchoring and joined as a game reporter for NBC and ABC. 
Quick Bio
Birth Name

Robert Earl Moore Jr. 

Born

19th November 1949

Gender

Male

Profession

American Sportscaster and Former Professional Football Player 

Birth Sign

Scorpio

Birth Place 

Portland, Oregon 

Nationality

American 

Religion

Christianity

Height

6'2" or 1.88 m

Weight

205 lbs or 93 kg

Hair Color

Black

Eye Color

Dark Brown

Sexual Orientation

Straight

High School

Mount Tahoma High School 

University 

University of Oregon, Eugene 

Net Worth

$ 8 million

Profile
Instagram 
Position  

Wide Receiver and Running Back

Married to  

Deidre Waters (Ex)

Matilda Johnson (Ex)

Phylicia Rashad (Ex) 

Sale Jhonson Rashad (Present)
Career
What is the success story of Ahmad Rashad?
During his high school days, he was recruited by the Oregon Ducks, and there he started his career in American football as a running back. Rashad has always planned to become a wide receiver. His dream came true when he became a part of the College Football All America team in 1971. Rashad was the overall 4th pick of the first-round draft pick in 1972 and played for the St. Louis Cardinals for the next two seasons. Then he became a part of the Buffalo Bills as a traded player in 1974.

Rashad had to sit out the entire 1975 season on the bench to sign a one-year deal with the Seattle Seahawks. Still, shortly after that, he became a part of the Minnesota Vikings, where he spent most of his time as a professional American footballer. During his playing years for the Vikings, he received an astonishing total of four Pro Bowl selections between 1978 and 1981. As mentioned earlier, he remained associated with the game as a game reporter and analyst even after his retirement. He has successfully hosted shows such as NBA Inside Stuff and also NBA Access with Ahmad Rashad.  
Personal Information
What is the physical appearance of Ahmad Rashad?
Rashad is 6 feet 2 inches tall and has a chocolate brown skin tone. He weighs approximately 93 kgs. The eye color of Rashad is dark brown. He often shaved his black hair, and on many occasions, he has been seen sporting facial hairs.  
Relationship
What is the relationship status of Ahmad Rashad?
Rashad took marriage vows five times so far in his lifetime, and he has divorced his first four wives. Currently, he is married to Ana Luz Rodriguez-Paz, whom he married in the year 2016. He first married Deidre Waters, and they had two children together. The name of his second wife is Matilda Johnson, and with her, he has one son and a daughter. His most famous wife is actress Phylicia Ayers-Allen. This marriage lasted 16 years. After divorcing Phylicia in 2001, after six years, he married Sale Johnson. He divorced her in 2013. 
Net Worth
How much will be the net worth of Ahmad Rashad?
Rashad has a total net worth of 8 million USD, and he earned most of the money as an American professional footballer. In the next part of his career, he started broadcasting and anchoring for the NBA and NFL. 
Trivia
During his university years, Rashad joined the Omega Psi Phi fraternity. 

Due to his high-class performance in high school on the field, he received a sports scholarship and joined the University of Oregon. 

Rashad has appeared in an episode of the famous television show Monsters. Along with that, he has starred in many other TV shows. 

He adopted his last name from his mentor Rashad Khalifa, an Egyptian American, to change his religion.

He has been spotted wearing two numbers on the back of his jersey in his entire career, and they are respectively 27 and 28. 

"Jeff Van Gundy labelling me a con-man rubbed me the wrong way," Michael Jordan said of his disagreement with the Knicks' head coach about his fabricating friendships across the NBA on November 19, 2021.
View this post on Instagram
People Also Search For Danny Garcia and Paul McBeth